Granddaughter unmasks Lithuania's WWII hero as Jew killer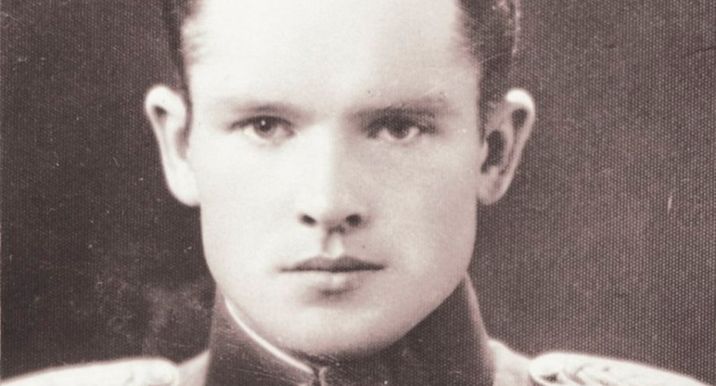 Jonas Noreika
For most of her life, Chicago journalist Silvia Foti had idolized her grandfather, whom she never got to meet. She knew that Jonas Noreika (1910-1947), the handsome and charismatic attorney who rose to prominence as a member of the Lithuanian military nicknamed "General Storm," belonged to the young country's pantheon of heroes for leading two rebellions against the invading Soviet army.
When towards the middle of World War II, the Germans invaded Lithuania, they allowed Noreika to remain the head of a northern region of the country. Silvia says that "the way it came down through history was that he was like a double agent, that he was playing both sides of the fence, he was going to pretend to be helpful to the Germans, but really, in his heart, he was going to be helping Lithuania all along."
In 1945, the KGB caught Noreika, threw him in prison and, two years thereafter, shot him twice in the back of the head. According to Silvia, it was a case of "instant martyrdom. And all of this was for the love of Lithuania and Lithuania's freedom."
In the following decades, Noreika's name and image have gone up around the country. "He was a hero, he was my grandfather, he was a legend, I felt like, y'know, a princess! I had gone to Lithuania with my mother and my brother to honor my grandfather and I was so proud of him, I wrote this big article that got published."
'Don't dig around in there'
Silvia's family eventually settled in Chicago's Lithuanian neighborhood; Silvia and her mother planned to write a glowing book about Noreika. But when her mother died suddenly in 2000, Silvia sat down next to her grandmother, and promised that she would finish the book on her own.
Her response gave Silvia pause.
"And she says, 'Don't write it. Just let history lay. Don't dig around in there.' She was in bed, and she just rolls over and faces the wall. I didn't know what to make of it."
Later that year, Silvia and her brother were invited to Lithuania where a school was being named for Noreika. But the school's director pulled them aside, privately, to tell them he got a lot of grief over honoring him "because of what the Jews might say."
"My heart was beating faster," Silvia says. "What could the Jews say about my grandfather? What could there be? 'Well, he was accused of killing Jews'. And I just... I almost fainted, and I just couldn't believe it."
An estimated 212,000 Jews were murdered in Lithuania during WWII, more Holocaust deaths, per capita, than any other nation.
Back in her Lithuanian church, Silvia's neighbors told her to forget about what she had heard: it was a nasty rumor, they said, just KGB propaganda. But she finally took a deep dive into her grandfather's past, at the urging of her professors in a collegiate creative writing course.
'Jews were lined up and shot one by-one'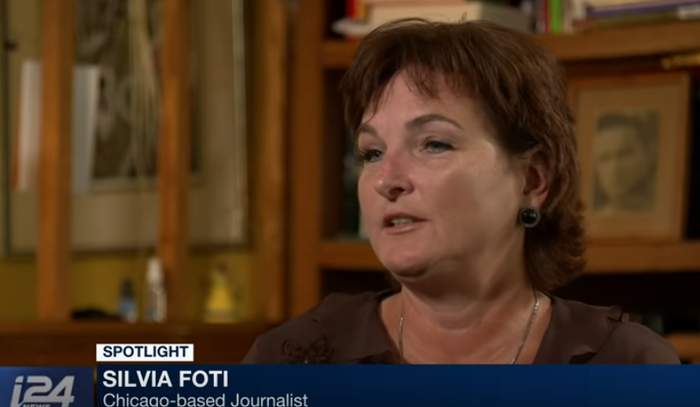 Silvia started digging through KGB files and archives and, with a plaque of Noreika always looking down on her, found her first clue: a booklet he wrote as a 22-year-old, called Raise your head, Lithuanian.
"And it's a rant against Jews, basically, they're ruining us economically, they own everything, they're buying the farms, let's boycott everything they do, don't buy any products from the Jews."
Her next find was even more damning: a document from the archives, signed by her grandfather in the building presently adorned with a plaque honoring him.
"He is asking Jews to be rounded up for a newly created ghetto, his signature at the bottom. For me, that was it, this was black and white, his signature, now I'm upset, now I'm beginning to believe this."
Silvia returned to Lithuania for more research in 2013 and says she's now gathered -- and corroborated -- enough evidence to calculate that, at a minimum, 14,000 Jews were sent to their deaths on orders by her "hero" grandfather.
She believes the most accurate label for him is a "desk murderer."
"This is the defense of the government: the government says he never wrote an order that said 'kill the Jews,' but he wrote an order to bring them to the ghetto -- then there was no order to kill them, that's true -- but then he wrote an order to distribute their property," with their deaths thus chillingly implied.
Silvia even had to face up to her own relatives in Lithuania, who told her stories about moving into houses that became "suddenly free" during the war.
"I'm like, 'What do you mean suddenly free?' 'Well, it used to be owned by the Jews and now the house was free, and a lot of Lithuanians were moving into these free houses.' I'm like, 'what?' I said, 'You mean the Jews were killed?' 'Yeah, they were.'"
'The goal now is a reckoning'
In the past few years, the chief Nazi hunter for the Simon Weisenthal Center has been doing his own investigation, and writing a book with a Lithuanian woman who uncovered that same dark past of her relatives, just as Silvia did.
Efraim Zuroff says there were only about a thousand Nazis living in Lithuania after the Germans invaded, which means the killing of hundreds of thousands of Jews had to come mainly at the hands of their fellow Lithuanians.
"The overwhelming majority were taken out of their homes, held in a certain place, whether it's a synagogue or large public building, and then taken into the forests to a place a head of time," Zuroff says. "And then the Jews were lined up and shot one by-one, it's personal murder, face-to-face with their killers."
And now, with all this evidence she's unearthed, Silvia had to make a conscious decision to write an entirely different book than the one she dreamed about, one that flipped her family history upside down. She describes her emotional roller-coaster as going "from elation and joy, feeling proud about him, then denial, depression, shame."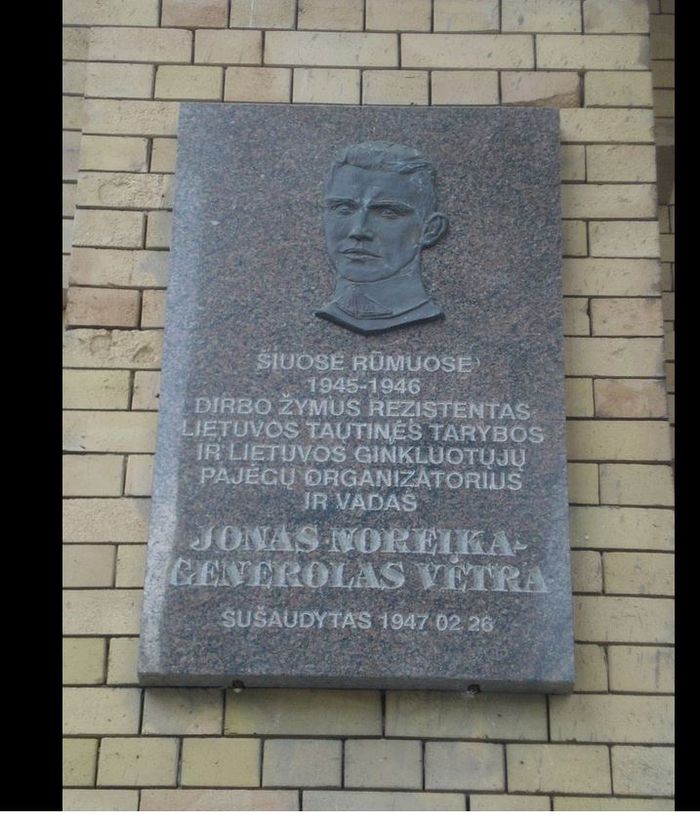 A Lithuanian government spokesman tells i24NEWS in a statement that the government "condemns in strongest terms, Lithuanian citizens who collaborated with the Nazi regime."
Silvia disputes this statement, saying that besides multiple other public plaques and streets in Noreika's honor, there's a school named for him, which she finds especially troubling — and indicative of a nation unwilling or unable to come to terms with its past.
Los Angeles-based researcher Grant Gochin, whose family perished in Lithuania during WWII, charges that the country has been rehabilitating Noreika's image, ever since the nation finally gained its independence in 1991.
"Identifying Noreika as one of the worst perpetrators would be like pulling a thread in a piece of cloth. It will undo much of the national narrative in which perpetrators have been converted into heroes," he says.
"You know who the heroes are in Lithuania? The ones who saved the Jews. Give them a monument, the ones in 1941 who saved Jews and put them in their own homes. Name a street after them. They're the ones who really put their lives on the line."
Silvia says that, for Lithuania, the truth about her grandfather should inspire some much-needed soul searching.
"I think the goal now is a reckoning. I think Lithuania has to look at its role in the Holocaust, and it can't shrug it all off to the Germans anymore."
Andy Roesgen is a Chicago-based reporter for i24NEWS.