Rivlin commemorates 75th anniversary rescue of 7000 Danish Jews from Nazis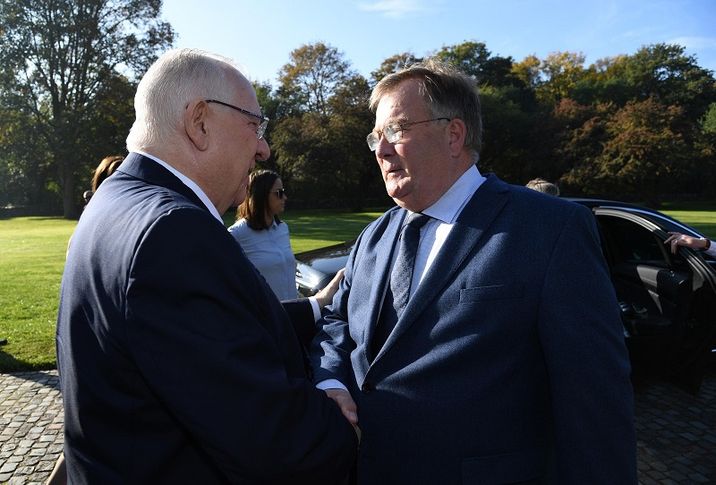 Israel's President Reuven Rivlin and Danish Defense Minister Claus Hjort Frederiksen, October 10, 2018
Haim Zach (GPO)
Israel's President Reuven Rivlin was in Denmark on Wednesday after being invited by Danish Prime Minister Lars Loekke Rasmussen to commemorate the 75th anniversary of the rescue of over 7000 Danish Jews from Nazi persecution and their safe transfer to Sweden in October 1943.
Rivlin laid wreath at the monument to the Danish resistance movement which was instrumental in saving Danish Jews during WWII. The president was escorted by the Danish minister of defense, Mr. Claus Hjort Frederiksen.
The President was also accompanied by holocaust survivor Salli Besiakov who laid a wreath at the monument to the Danish underground.
Salli was rescued by the Danish resistance movement as a fifteen year old boy and in October 1943 his family left their home for a safe house in Copenhagen. He was later saved when he was taken in a fishing boat to Sweden.
"The determination with which the Jews of Denmark were saved moves us even today," said the president in his meeting with Besiakov.
Denmark was under Nazi military occupation from April 9 1940 to May 5 1945, but the danish resistance movement managed to help more than 7000 Jews escape.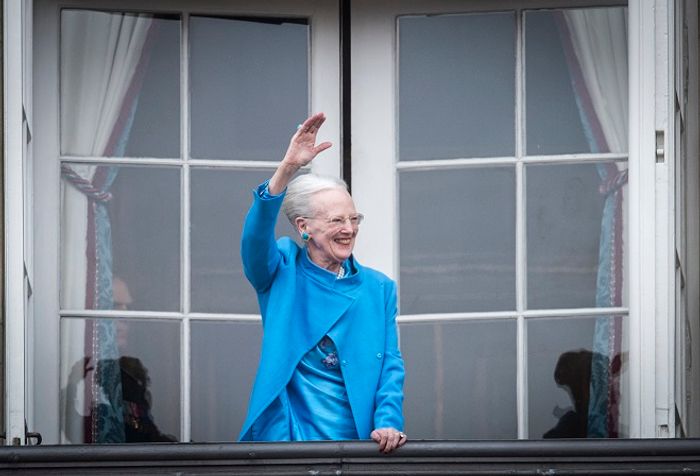 The story of the rescue of the Jews of Denmark is one of the most remarkable in the history of the holocaust. 90% of the Danish Jewish community was rescued and when they returned home they found that their property had been protected by their fellow Danes.
President and Mrs Rivlin later met with Her Majesty Queen Margrethe II of Denmark for a private meeting after Wednesday ceremony.
The President was accompanied by Danish Foreign Minister Anders Samuelsen to Amalienborg Palace in Copenhagen where Her Majesty resides. 
"The president expressed his sorrow on the death of Prince Henrik, the Queen's husband, earlier in the year. President Rivlin thanked the Queen for her personal involvement over the years in commemorating the rescue of the Jews of Denmark, and for the good relations with the Jewish community and the State of Israel," a statement from the President's office said.
You need to be logged in in order to post comments. Sign up or log in
The Danes are wonderful people, they are blessed for blessing the children of Abraham