On eve of Kristallnacht anniversary, study finds 30% of Germans still hold anti-Semitic views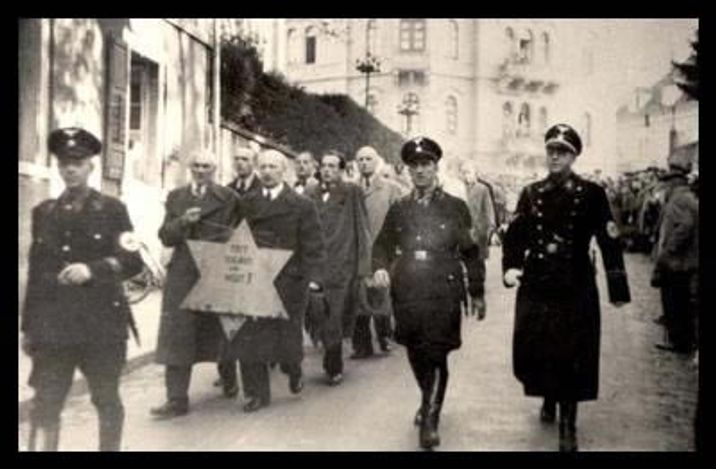 Kristallnacht
Wikimedia Commons
As Germany prepares to marks the 80th anniversary of the Kristallnacht Nazi pogroms, targeting synagogues and Jewish businesses, a new study shows that xenophobia and anti-Semitic views are still widespread in German society. According to the new findings, some 30% of Germans believe, at least to some degree, that Jews exert excessive influence and do not fit into society.
As part of the study, conducted biannually by the Competence Center for Right-Wing Extremism and Democracy Research in the Leipzig University, participants were presented with a list of racist and pro-authoritarian statements. When asked, for example, if Jews tend more than others to use "dirty tricks" in order to get they way, 21.5% stated that they partially agree, 5.6% supported this claim and 2% said they strongly agree with it.
Nearly a third of participants also agreed, at least partially, that "Jews have something strange about them and therefore don't really fit in with us" (20.1% partially agree; 6.7% agree; 2.4% strongly agree). Also the statement claimed that "Nowadays Jews still have too much influence" was accepted, at least partially, by 30.8% of participants (20.7% partially agreed; 6.9% agreed; 3.2% strongly agreed).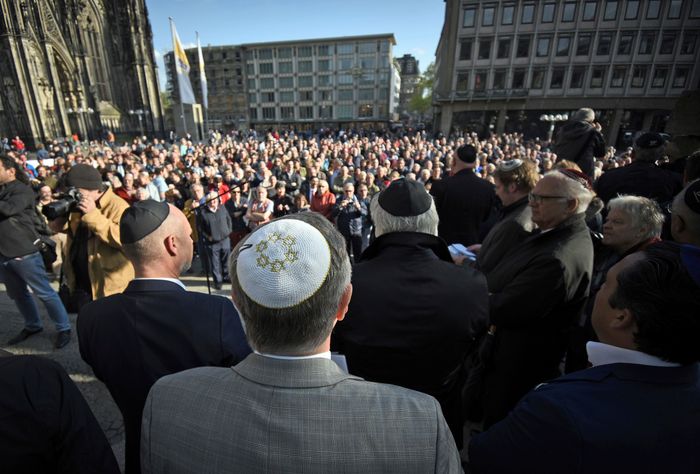 Such reports have been published since 2002. Researchers found that negative opinions of Muslims and Sinti and Roma were even more prominent in German society nowadays than anti-Semitic views – but noted that since the taboo on expressing opinions against Jews is much stronger, it's likely that even more German harbor anti-Semitic sentiments but refuse to admit them publicly.
Participants were also asked: "If it wouldn't be for the annihilation of the Jews, would Hitler be remembered as a great statesman?" and 29.6% agreed at least partially. In addition, some 30.8% supported at least to some extent the claim that "National Socialism also had its good sides."
On the topic of migration, 65.5% stated that they believe in some degree that foreigners that come to Germany seek to exploit its welfare system. Anti-migrants and racist views were particularly apparent in East Germany, found the study.
Also regarding Jew-hatred, in western Germany anti-Semitic views are continuing to decline (5% in 2016, 4.2% in 2018) but in the German states located in the former East, figures have risen slightly (4.2% in 2016, 5.2% in 2018). "Our results show that anti-Semitic thought patterns still exist on a dangerous scale," noted the chief researcher Oliver Decker.
Polina Garaev is i24NEWS's correspondent in Germany.