President warns against extremism as Austria remembers Nazi pogrom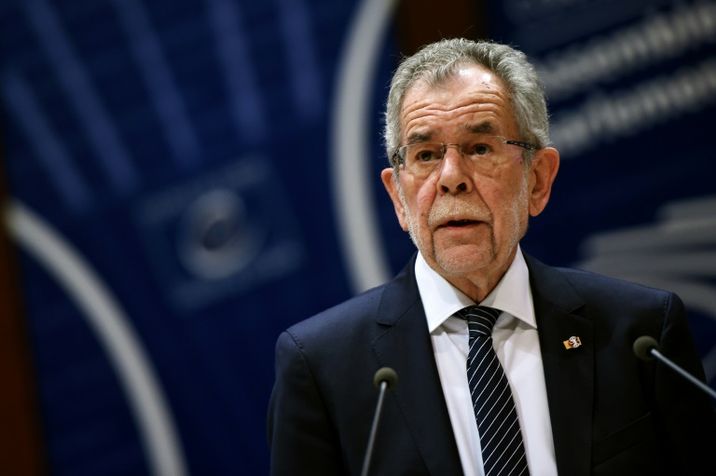 Austria's President Alexander Van der Bellen cautioned the far-right Freedom Party to be wary of making unsubstantiated accusations
FREDERICK FLORIN (AFP/File)
Austrian President Alexander Van der Bellen warned against "the politics of scapegoating" Thursday as his country marked the 80th anniversary of the Nazis' anti-Semitic Kristallnacht pogrom.
"We must see history as an example of where the politics of scapegoating, incitement, and exclusion can lead," Van der Bellen said at a commemorative event at the former site of the Leopoldstadt synagogue, which was Vienna's biggest until it was destroyed in two days of anti-Jewish violence on November 9 and 10, 1938. 
In Austria, the pogrom lead to the deaths of least 30 Jews, the imprisonment of 7,800 more and the deportation of 4,000 to the Dachau concentration camp.
While history never repeats itself exactly, Van der Bellen said, there were situations and political rhetoric that "pointed to similarities".
"Let us be vigilant that degradation, persecution, and the stripping away of rights may never again be repeated in our country or in Europe," he insisted.
The president, a former leader of the Green Party, has on occasion criticized the hardline stance on immigration taken by the government formed last year between the center-right People's Party (OeVP) and the far-right Freedom Party (FPOe). 
The FPOe counted former Nazis among its founders when it was set up after the war.
Recently it has vigorously condemned racism, including anti-Semitism, but at the same time has been embroiled in a number of embarrassing controversies over the activities of some of its members.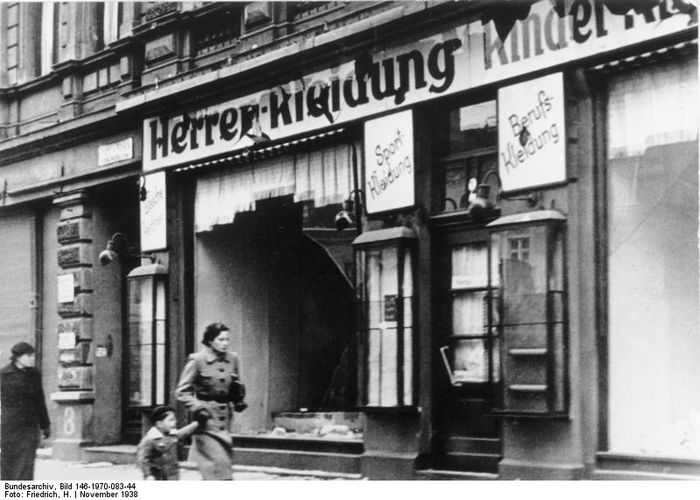 - 'Windows smashed' -                  
The event at the site of the former Leopoldstadt synagogue also saw the inauguration of a light installation, one of 25 across the city as part of a project to mark locations of synagogues destroyed during the pogrom.
Also on Thursday evening, Vienna's Jewish community led a march entitled "Light of Hope" to mark the anniversary.
Two survivors who had travelled from Israel were invited to share their testimony.
"I was 10 years old in 1938, in November, and I can remember how businesses were vandalized, their windows smashed, how synagogues were burned, and people were not only beaten but also killed," said 90-year-old Amnon Klein.
Parliament president Wolfgang Sobotka of the OeVP also spoke at the event but was booed by some in the crowd protesting against the presence of the FPOe in government. 
Across the whole of Nazi Germany -- to which Austria had been annexed earlier in 1938 -- the official death toll from the pogrom was put at 91, although historians think the toll was much higher.
More than 20,000 people were imprisoned and thousands of shops and Jewish-own businesses were destroyed.
Events to mark the anniversary are also planned for Friday in parliament and several other locations in Vienna.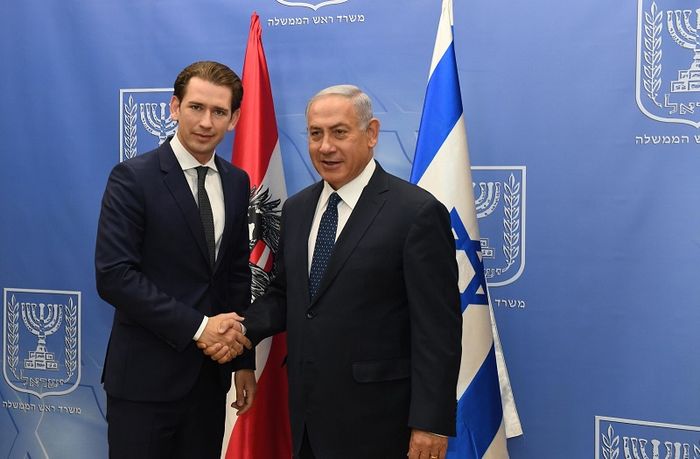 - Israel Austria Ties -
Ties between Israel and Austria have strengthened over the past year with Prime Minister Benjamin Netanyahu scheduled to fly to Vienna later this month to meet with Chancellor Sebastian Kurz.
This will be the first trip by an Israeli prime minister to Austria since 1997 when Netanyahu visited the country during his first term.
Before this, yhe Austrian chancellor visited Israel in June and met with Netanyahu on the sidelines of the UN General Assembly in September.
"[Netanyahu] is going to come to Vienna in two weeks, and there will be a summit, a quite high-ranking summit...on fighting anti-Semitism, anti-Zionism, also including BDS [the Boycott Divestment and Sanctions movement] and protecting and securing Jewish life in Austria and in Europe," Politician Martin Engelberg, a member of Kurz's center-right Austrian People's Party (OVP), told i24NEWS.
Despite the inclusion in Kurz's coalition government of the far-right Freedom Party (FPOe)which has a past stained by frequent anti-Semitic incidents and instances of Nazi propaganda, relations have seemingly grown between the two countries.
Israel's foreign ministry has maintained a "boycott" of the Freedom Party ministers, who preside over the foreign and defense ministries, since they joined Kurz's government late last year government, instead conducting all governmental matters through lower-level civil servants.