As Germany recalls Kristallnacht, concerns mount over far-right growth in Europe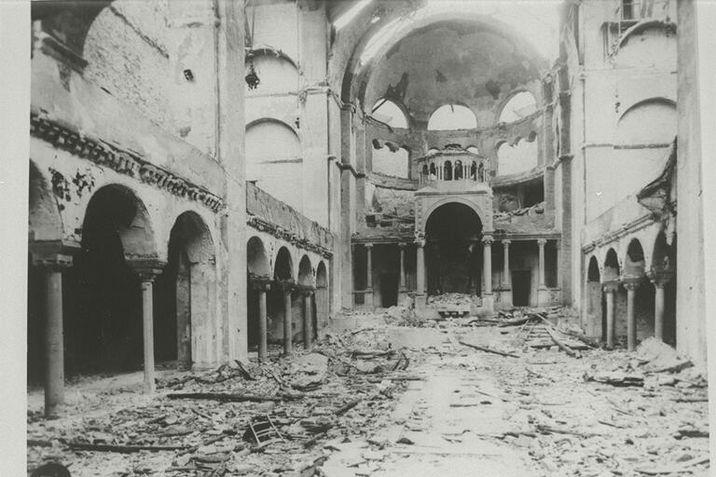 Kristallnacht
Wikimedia Commons
Years of discriminating and dehumanizing policies targeting German Jews culminated in a night of Nazi pogroms on November 9, 1938. Today Germany marks the 80th anniversary of Kristallnacht also known as the Night of Broken Glass where synagogues and Jewish-owned shops were destroyed, leaving 91 dead. Although the country is once again home to a flourishing Jewish community, one thing casts a shadow over the commemoration: fearmongering far-right parties are once again on the rise all across Europe, unencumbered by repeated accusations of anti-Semitism in their ranks.
Whether Europe has truly learned lessons from history has become an ever more pressing question. "In recent years it somehow became normalized and accepted that these parties are allowed to go into government and form coalitions," noted Alfiaz Vaija, coordinator for the European Parliament Anti-Racism and Diversity Intergroup, speaking to i24NEWS in Brussels.
"This should make us question: do our actions to combat anti-Semitism match the political rhetoric? Are we actually delivering a safe space for Jewish people and Jewish life in Europe? We cannot allow for such normalization because we saw 80 years ago what it can lead to," Vaija added.
It is not only their racist policies, anti-Semitism researcher Gunther Jikeli explains, but also the revisionist approach to history adopted by many of these groups that contradicts the remembrance efforts.
"One of the top themes for the far-right is to review the history of their nation during the Second World War and gloss over anything that makes them complicit as perpetrators of the Holocaust. That really goes against any commemoration of the events," Jikeli said.
German Chancellor Angela Merkel has repeatedly condemned such attempts to rewrite history in Germany and outside of the country. Her track record as a champion of Jewish life and the German "memory culture" now makes European Jewish communities bemoan her decision to step down in 2021. Her successor, it currently seems, could potentially hold a more right-wing stance on topics like migration.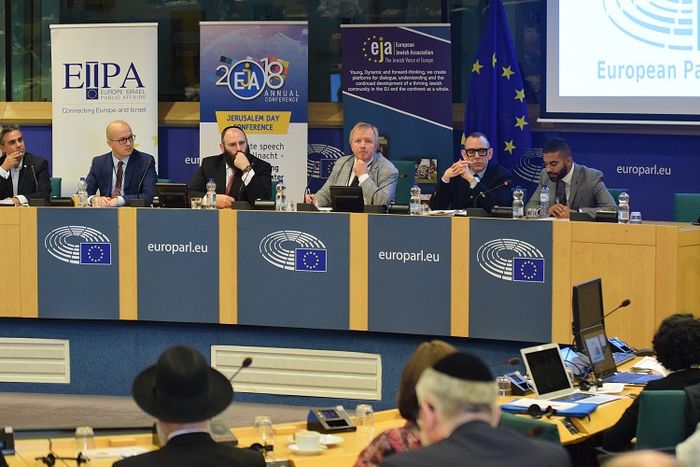 Some argue that Merkel's decision to open the borders for asylum-seekers has created fertile ground for the rise of the far-right, in turn triggering the populist shift. Others believes that it is her levelheaded approach that serves as the last hurdle preventing populist forces from completing their sweep.
"I don't think Merkel's departure will strengthen the AfD – on the contrary," suggested Sigmount Königsberg, commissioner against anti-Semitism at the Berlin Jewish community, referring to the populist Alternative for Germany party. "For years the AfD has been chanting 'Merkel must go,' and once she will be gone, they will lose a target, which will cause them to lose power."
Still, Jewish groups in Europe label the rise of parties with Nazi roots, or those that seek to ban Jewish practices like ritual slaughter and circumcision, a threat greater than the risk of a physical attack. This week representative of Jewish communities across Europe gathered in Brussels to debate the current threats to Jewish life and mainly how to deal with these new political forces.
A clear-cut consensus was evidently missing.
"There cannot be any cooperation with parties like the AfD or the Austrian Freedom party that are structurally anti-Semitic. That is absolutely unacceptable," stated Königsberg, echoing the approach adopted by the State of Israel and most Jewish institutions.
Despite the fact that these parties position themselves as friends of Israel, often being the only party in each country pushing to move its embassy to Jerusalem, the State of Israel refuses to have any ties with the emerging far-right groups.
"We need to see this for what it is –attempts to instrumentalize Jews, lip service, pseudo pro-Israel position meant to turn minorities against each other instead of solving conflicts," added Königsberg, talking to i24NEWS.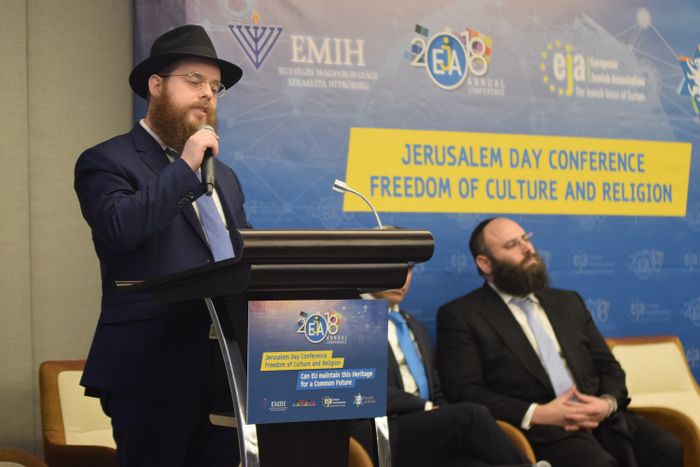 Others call for pragmatism. "I may not like these parties, but it's important to have a dialog with them," argued Riccardo Pacifici, former head of the Jewish community in Rome. "The Northern League, the Five Star Movement – these parties are like babies, they have no identity yet. And we as the Jewish community can provide support. The Jewish leaders, because of our values and historic memory, have an opportunity to use their influence and get these parties to change their rhetoric."
"There is a difference between speaking to extreme parties before they get elected and speaking to them after they are already in power," stressed Rabbi Menachem Margolin, Chairman of the European Jewish Association, which organized the Brussels gathering.
"Of course sometimes you have to speak even with your biggest enemy to try to find an agreement, but on the other hand, we cannot be the ones to give them the Kosher certificate, saying that they are a legitimate party."
"I personally don't like boycotts," stated Rabbi Slomó Köves, Chief Rabbi of the Unified Hungarian Jewish Congregation and a vocal supporter of the Hungarian ruling party Fidesz. He describes inner-European power struggle as a clash between two world orders: one, promoting universalism and globalism and the other, seeking to strengthen nation states and value-based communities – with the latter better reflecting the nature of the Jewish community and the State of Israel.
"We need to think about what are our interests as Jews and who are the forces we can align ourselves with and build partnerships – not because they are our friends or brothers, but on the basis of joint interests," stressed Köves. "That way, you are also always open to see if these joint interests fade away and then also the coalition will fade away."
"That is one lesson we Jews can learn from Kristallnacht," he continued. "It shocked German Jews and Jews in Europe in general, because they were convinced that certain value-based alliances will last forever, and then they collapsed – in one of the most enlightened countries, out of all places. Now we need to understand that we should build partnerships based on our interests, but never put out faith in the hands of others."
Polina Garaev is i24NEWS's correspondent in Germany.