Embattled UK PM Theresa May postpones Brexit vote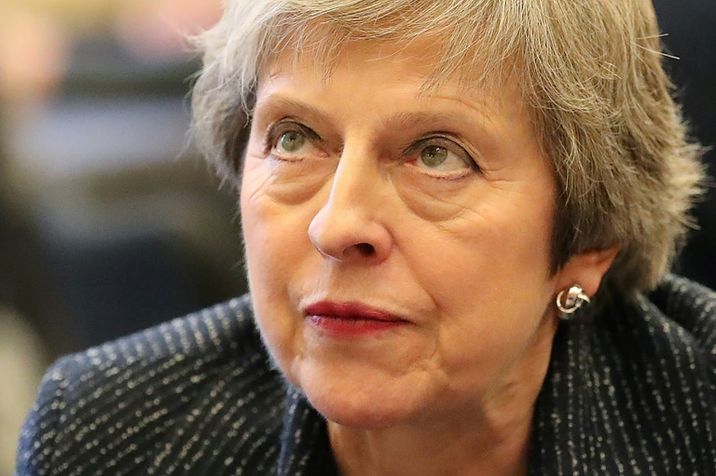 British Prime Minister Theresa May faces a tough task to push the Brexit deal through parliament
Liam McBurney (POOL/AFP/File)
Parliament speaker John Bercow pushes PM to table a vote on whether to hold a vote.
The UK's prime minister Theresa May postponed on Monday a vote that was supposed to happen the next day on the Brexit deal the PM brokered with Brussels
She came under heavy criticism from all sides of the opposition, with leader of the Labour party Jeremy Corbyn saying her government is in "total disarray".
May stood by her deal, which, the EU said earlier today, was not "renegotiable".
"This is the right deal for Britain", she said, as her remarks were often greeted by jeers.
In five tumultuous days of parliamentary debates last week, the prime minister has been faced with wide disapproval, especially over the issue of the border between the Republic of Ireland and Northern Ireland.
"If we went ahead and held the vote tomorrow the deal would be rejected by a significant margin," May told parliament.
London and Dublin need to keep their customs union alive, with a "soft" border, in order to keep their promises under the current Belfast peace agreement.
In order to do this, they have agreed to a "backstop", which would allow goods to be traded with little friction between Dublin and Belfast.
This has driven some hardline MPs in her own Conservative party to rebel, as the backstop comes crashing against pro-Brexit "red lines", namely that the UK must leave the EU customs union and single market unilaterally.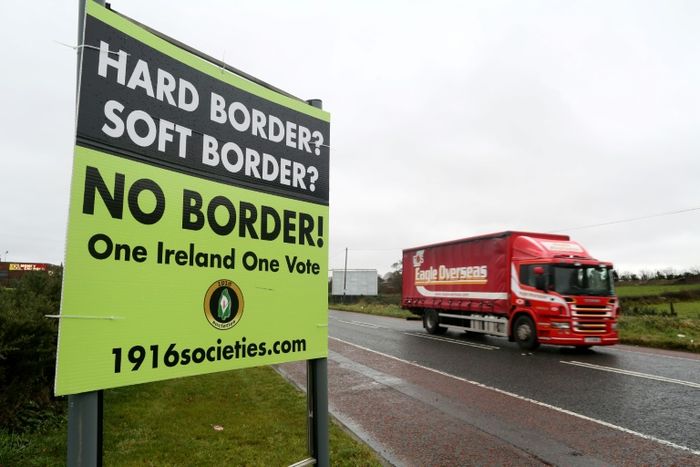 As the pound sank by more than 1.5 percent to $1.2527, hitting its lowest level since April 2017, the Prime Minister looked to strategically move the vote to the latest possible date, January 21st.
By then, with the March 2019 Brexit deadline looming, there would be no other options but her deal, or no deal, which most agree only leaves the UK economy with bad prospects.
"For as long as we fail to agree a deal, the risk of an accidental no deal increases. So the government will step up its work in preparation for that potential outcome," she told parliament, floating the threat over the House of Commons.
During the prime minister's remarks, opposition parliamentarians routinely asked her for another referendum.
The Parliament's Speaker, John Bercow, attempted to softly pressure Theresa May to choose the "infinitely better option, in a democratic sense" to hold a vote on Monday on whether to hold a vote on Tuesday.
It is likely that if this happens, she will lose both votes, and will be under popular pressure to dissolve parliament.
This sprouted the longest-serving parliamentarian, Labour MP Dennis Skinner, to call her "frit", a Margaret Thatcher euphemism meaning she was frightened of losing her job, nothing else.
"You're handing over power, not to parliament, but to the EU", Skinner said.
The US Secretary of State tried to fly to Theresa May's help, saying that the US and Britain would "continue to have a special relationship", but the volatility of British internal affairs on Brexit did not resonate well with Wall Street, with the Dow down 2% at New York's mid-morning.
You need to be logged in in order to post comments. Sign up or log in
December 11, 2018 8:20 PM
Tough times!!! Look how much older she loox since her election.