Man killed as migrants storm Eurotunnel terminal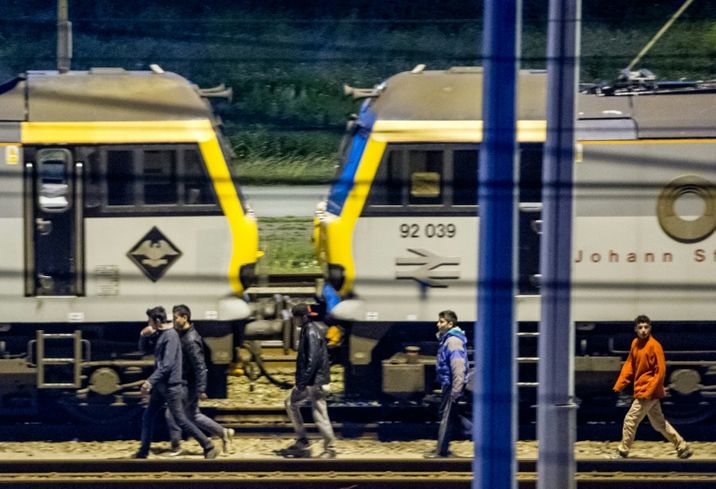 Migrants walk along railway tracks at the Eurotunnel terminal on July 28, 2015 in Calais-Frethun
Philippe Huguen (AFP)
Migrant killed after being hit by truck; almost 40,000 have tried to enter terminal to get to UK this year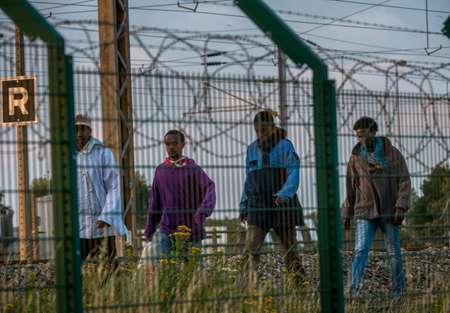 One man died Wednesday as migrants made some 1,500 attempts to enter the Eurotunnel terminal in a desperate bid to get to England.
Since January, Eurotunnel has blocked over 37,000 attempts by migrants to enter its French premises and spent 13 million euros ($14 million) on boosting security, it said.
Authorities in London were planning emergency talks over the migrant crisis, which has now claimed nine lives since June and sparked major travel disruption in a peak European holiday season.
"Our team found a corpse this morning and the firefighters have confirmed the death of this person," said a Eurotunnel spokesman.
The migrant, a man of Sudanese origin believed to be aged between 25 and 30, was hit by a truck that was leaving a cross-Channel ferry, the police source said.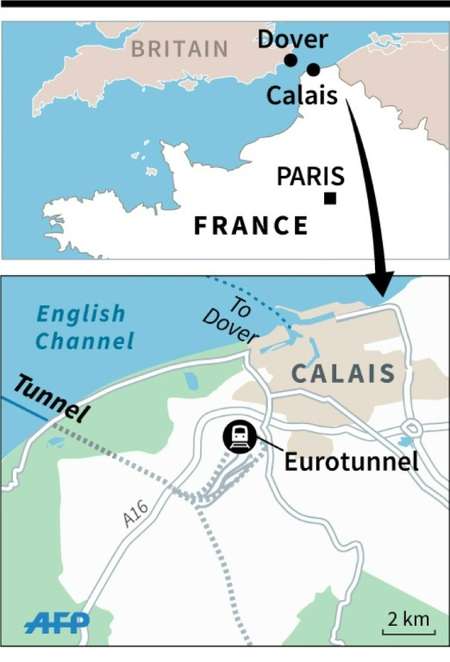 The overnight attempts at storming the Eurotunnel terminal in Calais, northern France, came after some 2,000 bids to enter the site were recorded the night before, in what was described as the "biggest incursion effort in the past month and a half".
For several weeks, there have been many attempts by migrants to enter the Eurotunnel premises, with the number of people trying growing significantly in recent days.
Eurotunnel said in a statement that "using its own resources", it had blocked 37,000 migrants trying to make the journey since the beginning of the year and issued a plea for help.
- 'Don't queue up with trucks' -
Security at the Calais port was stepped up in mid-June, forcing migrants who previously tried to stow away on trucks that take ferries across the Channel to try their luck smuggling through the undersea tunnel.
Authorities are finding it difficult to police the whole terminal area, which stretches over 650 hectares and has 28 kilometers of fencing.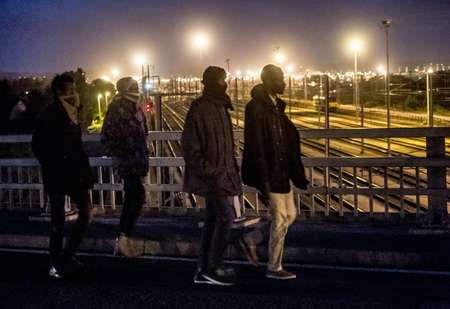 According to the last official count in early July, around 3,000 migrants, mainly from Ethiopia, Eritrea, Sudan and Afghanistan, were camped out in Calais, waiting for the right moment to try to make a dash for Britain.
Long queues of lorries were already beginning to form at the entrance of the tunnel very early Wednesday morning, said an AFP reporter at the scene.
Eurotunnel warned on Twitter it was operating with a "disrupted timetable" due to "migrant activity overnight."
"Travelling from France, access to our passenger terminal is congested by lorries. Don't queue up with trucks," the firm warned.