Slovenia supermarket chain removes Israeli products from shelves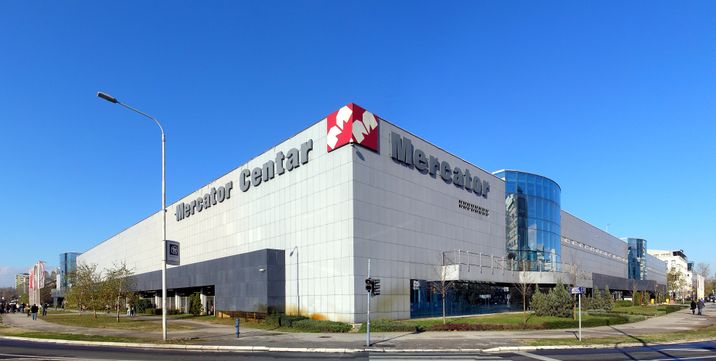 Merkator, Novi Beograd
WikiMedia Commons
Following pressure from BDS movement, Mercator chain will no longer stock pomelos, dates, avocados from Israel
After heavy pressure from the pro-Palestinian Boycott, Divestment and Sanctions (BDS) movement, Slovenia's largest supermarket chain has removed Israeli products from its shelves, Israeli website Ynet reported Tuesday. 
The Mercator chain, with which the Slovenian government holds shares, will not stock produce such as pomelos, dates and avocados from Israel as part of the move, according to the report. 
The Palestinian-led BDS campaign aims to put political and economic pressure on Israel in a bid to repeat the success of the efforts which ended apartheid in South Africa. 
According to Ynet, the Slovenian ambassador to Israel Alenka Suhadolnik was summoned for a discussion at the Foreign Ministry in Jerusalem.
Senior Israeli officials explained to Suhadolnik the seriousness with which Israel views the decision by Mercator to remove Israeli products.  
In 2014, the chain attempted to boycott Israeli "JAFFA"-branded grapefruits, again following pressure from BDS activists. 
The BDS movement has had varying levels of success in persuading European supermarket chains to boycott Israeli goods. 
Last June, Israel won a small battle in the war against the growing international movement when it managed to convince supermarkets belonging to the COOP Forum chain in Sweden to change their policy on boycotting Israeli products.
After pressure from the Israeli embassy and pro-Israel supporters, stores belonging to the 655-strong Swedish retail chain will now not remove Israeli products from their shelves, as they had previously agreed to do. 
At an annual meeting of members of the COOP earlier this year, anti-Israel groups protested and lobbied for the boycott, with the members agreeing. Around two and a half months ago, three stores in the northern Swedish city of Varberg belonging to the chain agreed to remove Israeli products as part of the boycott movement.  
Angry at the decision, Israel's ambassador to Sweden, Yitzhak Bachman, worked to reverse the move by releasing statements and giving interviews on the negative effects that boycotts can have. 
Months later the French Monoprix supermarket chain refused a request last week from the Collectif Palestine Libre ("Free Palestine Collective") to boycott Israeli products.
According to the Jewish Telegraphic Agency, the supermarket sent a letter to Claudine Vegas, the head of the organization, saying that they would not implement a boycott as Israeli producers are in "full compliance" with French law.
The Collectif Palestine Libre lobbies for boycotts of Israeli products as part of the Boycott, Divestment and Sanctions movement against Israel.
Vegas originally wrote to the management of Monoprix, requesting they remove Ahava brand cosmetic products from their shelves as the products are produced in the West Bank, but labelled as having been made in Israel.
Read More:
Swedish supermarkets backtrack on anti-Israel boycott after embassy's campaign
French supermarket chain Monoprix rejects call for Israeli boycott