22 dead, over 50 hurt as huge blast wrecks Havana hotel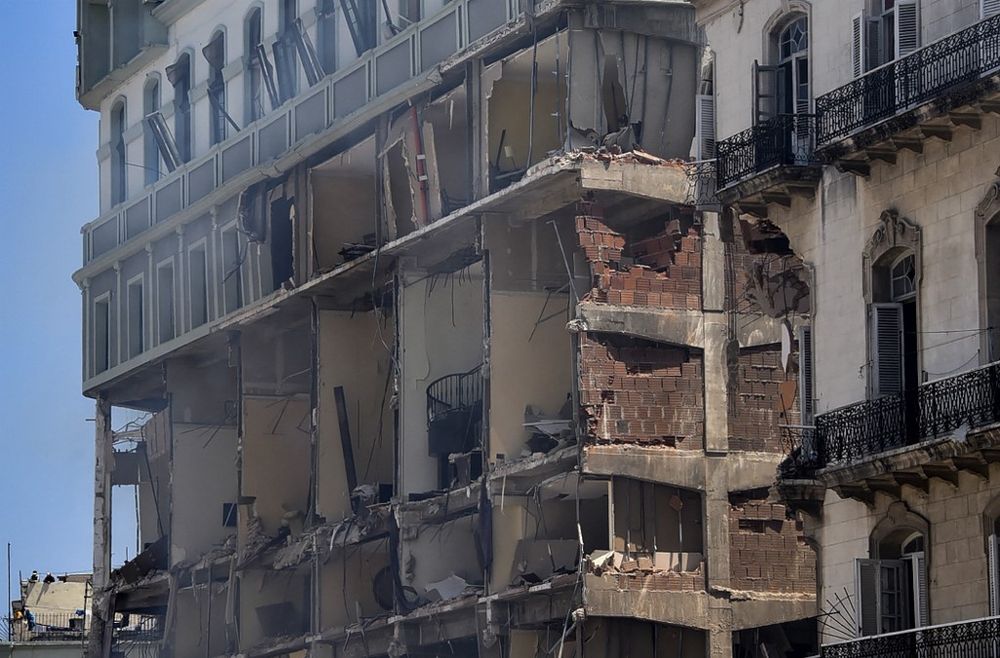 'Initial findings indicate that the explosion was caused by a gas leak'
Eight people died and over 50 were injured in a powerful explosion Friday that partly destroyed a five-star hotel in central Havana, the Cuban government said, adding the blast was likely caused by a gas leak.
Rescuers combed through the rubble looking for survivors after the late-morning explosion sent a massive cloud of dust and smoke billowing from the prestigious Saratoga Hotel.
The blast tore off large parts of the facade, blew out windows, and destroyed cars parked outside the hotel, which is known for having hosted celebrities such as Madonna and Beyonce.
"So far, eight people have died and about 30 are hospitalized," the Cuban presidency tweeted.
The first four floors of the establishment, which were empty of guests while being renovated, were gutted. The dome of a nearby Baptist church also collapsed.
"Initial findings indicate that the explosion was caused by a gas leak," the presidency said.
The latest death toll of 22, which includes at least one child, was announced on television news after a day in which ambulances ferried the injured to hospital and paramedics treated those with less severe ailments on the spot.
This article received 0 comments