Bolsonaro supporters storm Brazil Congress, presidential palace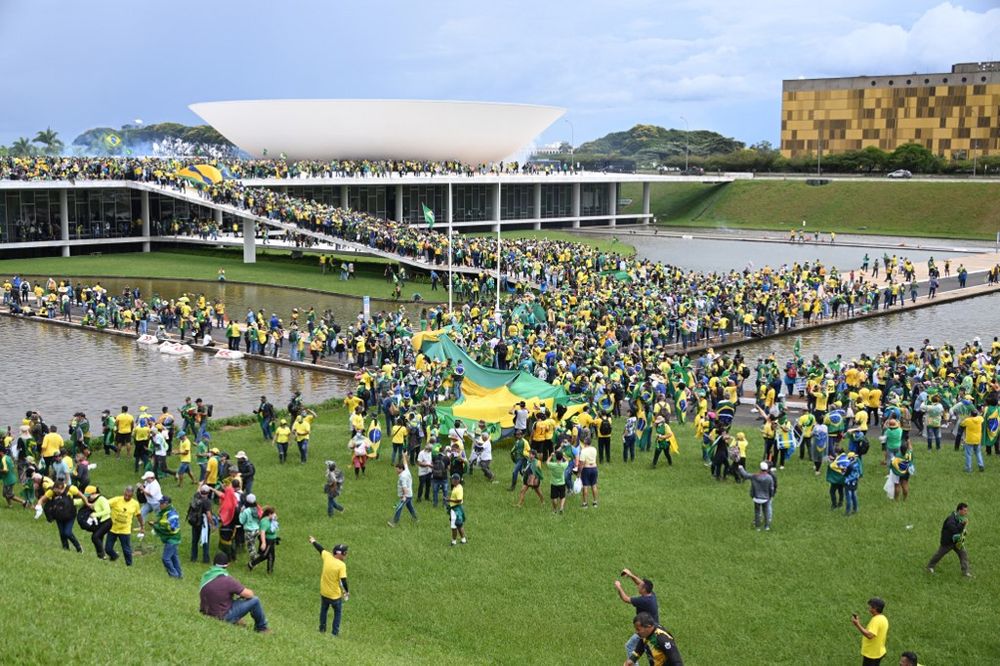 Social media footage also showed rioters storming Brazil's Supreme Court
Brazilian police used tear gas Sunday to try to repel hundreds of supporters of far-right ex-president Jair Bolsonaro after they stormed onto Congress grounds one week after President Luis Inacio Lula da Silva's inauguration, media reported.
Security forces were able to wrestle back control of Congress, the presidential palace and the Supreme Court.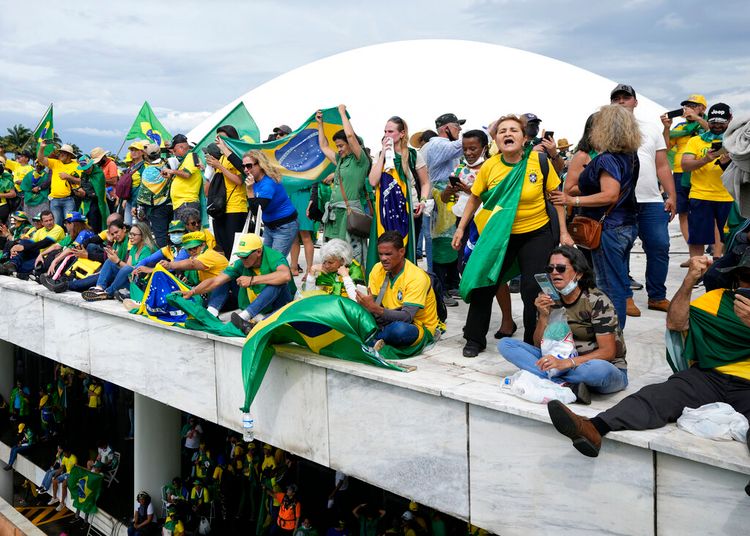 Bolsonaro blasted the "pillaging and invasions of public buildings," while denying any role in inciting the incident.
The area around the parliament building in Brasilia had been cordoned off by authorities, but Bolsonaro backers who refuse to accept leftist Lula's election victory broke through, marched up ramps and gathered on a roof of the building, smashing the glass in its windows.
Videos circulating on social media show that people dressed in the colors of Brazilian flag broke into the Congress building. Images from the scene are reminiscent of the January 6, 2021 invasion of the U.S. Capitol building by supporters of then-president Donald Trump, a Bolsonaro ally.
The rioters were chanting "Lula is a thief" referring to the results of the October election, in which the new president, known as Lula, claimed victory with a thin majority of 50.9 percent. Many protesters have been camping outside of the army headquarters for weeks calling for the military support in overturning elections results, which they consider "fraudulent."
Social media footage also showed rioters storming the nearby Planalto presidential palace, which is the official workplace of the country's leader, and Brazil's Supreme Court. Brazilian Secretary of Public Security Anderson Torres said he has deployed forces to restore order. The Supreme Court was later cleared, but there are reports of violent clashes out front.
All government buildings were empty as they do not work on Sundays. The riots came as Lula, 77, was in the southeastern city of Araraquara visiting a region devastated by floods late last year.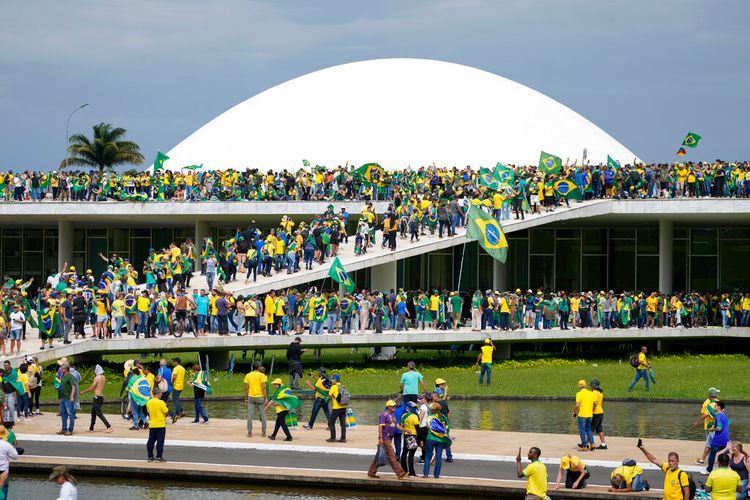 Lula took office on Sunday in a traditional inauguration ceremony. Bolsonaro left the country after refusing to officially concede defeat and to participate in the usual transition ceremony. He landed in Orlando, Florida, in the United States on Friday on a Brazilian Air Force plane, accompanied by advisers and the first lady.
It it worth noting that most of the rioters did not cover their faces, risking their jobs and possible persecution. They believe Lula stole the election, and that they're fulfilling their role as citizens by protesting against it. That says a lot about the deep divide in Brazilian politics and society - between Bolsonaro's base and those that support Lula.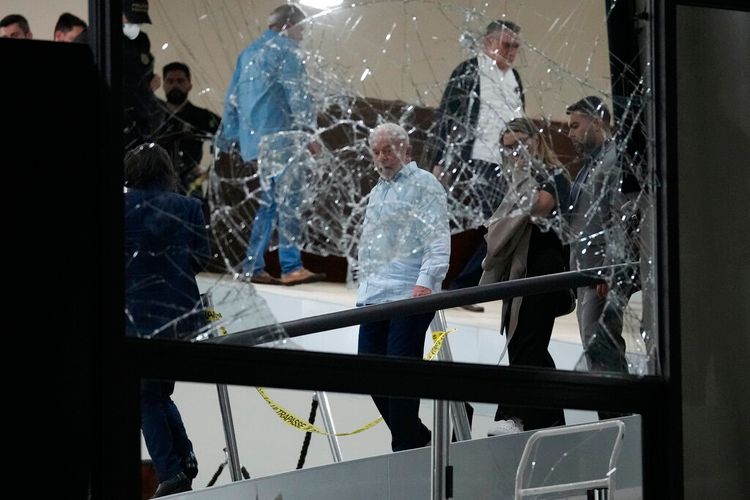 The big question at the moment is who is responsible for public security. Watching the videos of the crowds ransacking the Congress and the Supreme Court, many wonder how were local authorities unable to prevent so many people from getting so far unchecked.
This article received 2 comments