BDS successfully cancels Israeli event in Brazil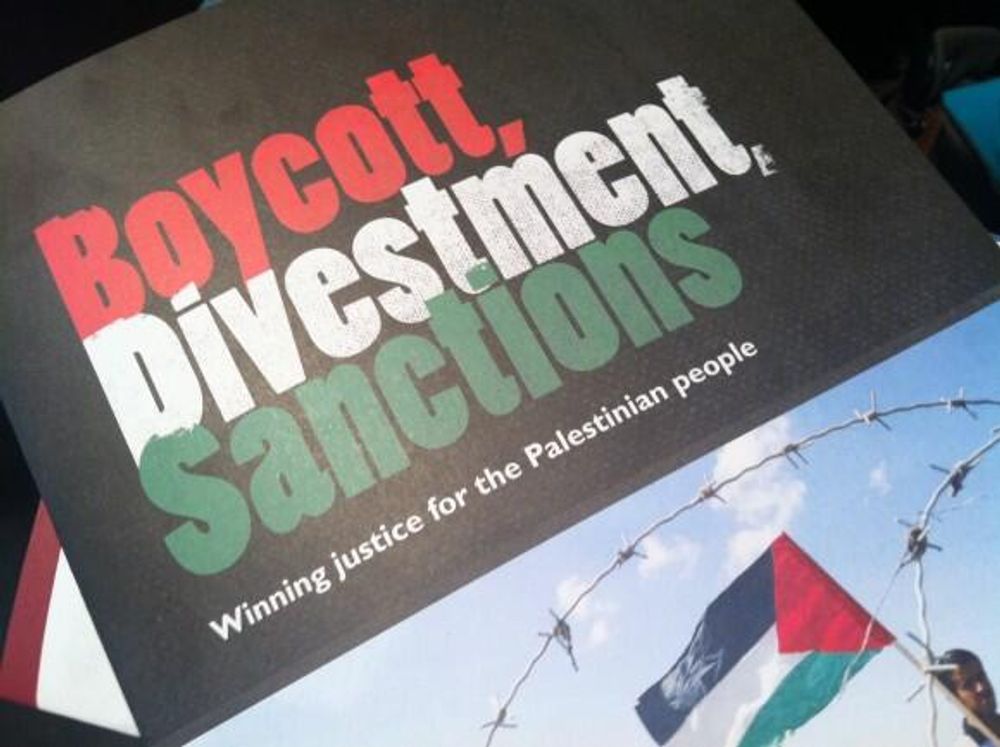 The activists dedicated 'this victory' to the 'Palestinian prisoners'
Palestinian and Brazilian organizations managed on Monday evening to cancel the "Festival of Israeli Universities," which was supposed to take place at the Unicamp University in the city of Campinas in Brazil.
Dozens of organizations participated in the campaign - including student, women, and youth organizations, as well as left-wing parties - by blocking the entrance to the building where the festival was supposed to take place. The activists chanted slogans against Israel and declared that they "will not allow the use of Brazilian universities to commercialize the occupation, colonialism, apartheid, and Zionism."
Rawa Elsgir, a Palestinian activist, spoke at the scene: "This victory is dedicated to the pugnacity of the prisoners who are fighting for their lives behind bars."
"Zionist colonialism must be fought and dealt with everywhere, in Palestine and wherever its representatives are located. It is the moral, human, and legal duty that obliges us to resist crime and to tarnish the image of the Israeli state," she said, adding: "This is particularly important at a time when Israel is committing heinous crimes against the Palestinian people, and at a time when 4,700 prisoners are incarcerated in Israeli prisons."
"The Israeli occupation practices a policy of assassinations, massacres, sieges, and demolitions of houses. We declare our fair position, in favor of Palestinian freedom and resistance and we will not remain silent about the crimes of colonialism and racism," she concluded.
This article received 0 comments