Four children killed in attack on Brazilian preschool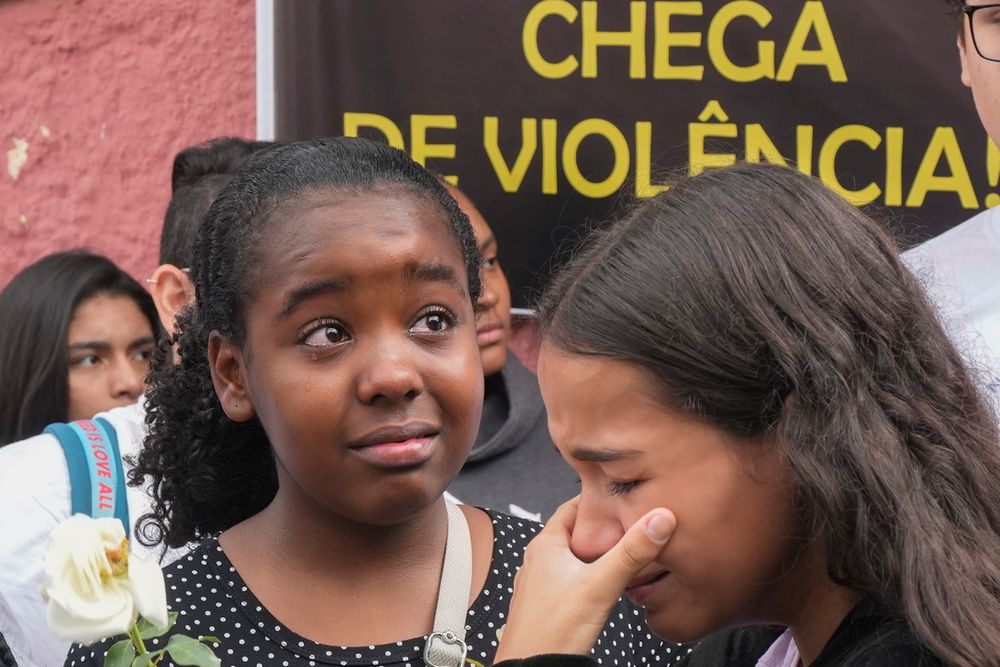 Local officials confirmed the four killed were children, while four others were being treated for wounds at a local hospital
A 25-year-old attacker killed four children Wednesday with a hatchet-like weapon at preschool in southern Brazil.
Police and government officials in the Brazilian state of Santa Catarina said the man attacked the private preschool, known as the Good Shepherd Center, Wednesday morning in the city of Blumenau.
Local officials confirmed the four killed were children, while four others were being treated for wounds at a local hospital.
Brazilian President Luiz Inacio Lula da Silva condemned the attack as a "monstrosity."
"There is no greater pain than a family that loses children or grandchildren, even more so when it is in an act of violence against innocent and defenseless children," he wrote on Twitter.
"My thoughts and prayers are with the victims' families."
Santa Catarina Governor Jorginho Mello has declared three days of mourning across the state for the "terrible" attack.
The attack in Santa Catarina comes amid an increase in violence in Brazilian schools.
Last week, a 13-year-old boy killed a teacher in a knife attack at a school in Sao Paulo, while a 16-year-old shooter killed four people and wounded more than 10 others in a double attack last November on two schools in Espirito Santo.
This article received 0 comments