Haiti gang violence expanding at 'alarming rate,' UN warns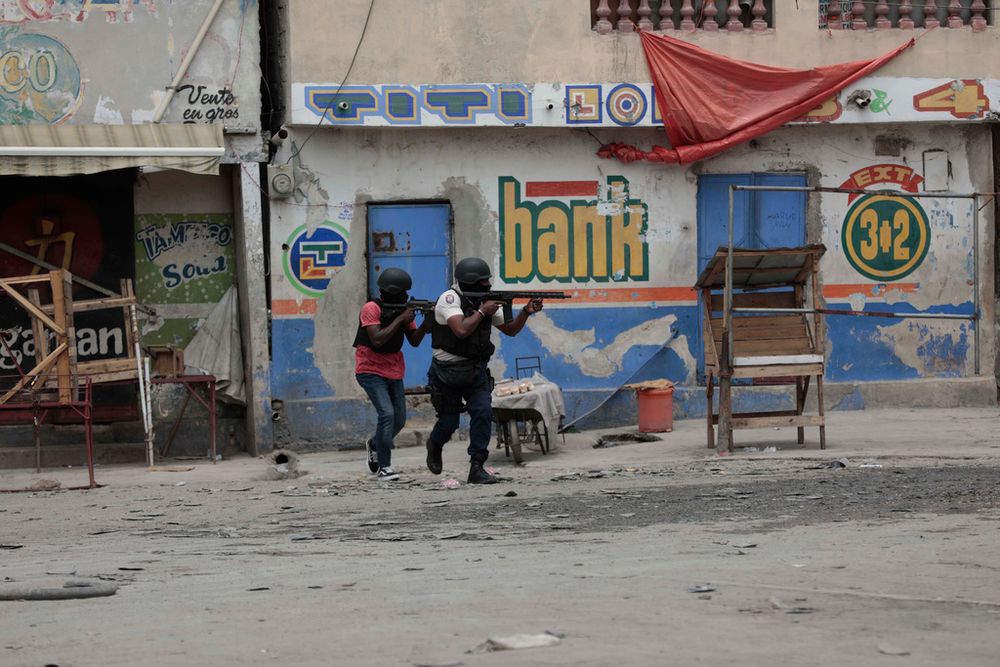 UN's Haiti envoy notes a 'shocking increase' in violent crimes – from lynchings to rapes, kidnapping, and the murder of children – over past three months
Gang violence in Haiti is spreading at "an alarming rate," the United Nations warned Wednesday, urging for the creation of an international force to help restore order in the crisis-torn country.
"Gang violence is expanding at an alarming rate in areas previously considered relatively safe in Port-au-Prince and outside the capital," Maria Isabel Salvador, special representative to Haiti, told the UN Security Council.
Haiti is the poorest country in the Americas and has suffered years of humanitarian, economic, and political crises. The assassination of Haitian president Jovenel Moise in July 2021 by an armed group made up primarily of around 20 Colombian mercenaries deepened its crises.
Salvador noted a "shocking increase" in violent crimes – from lynchings to rooftop snipers, rapes, kidnappings, and the murder of children – over the past three months as inflicting terror on the Caribbean nation's population. Citing figures from the Haitian National Police and the UN, the diplomat pointed to the number of reported violent crimes more than doubling in the first quarter of 2023.
She said interviews carried out by the UN "indicate that gangs continue to use sexual violence, including multiple perpetrator rape, to terrorize and inflict pain on populations living in areas under the control of their rivals."
The envoy noted that some residents – faced with increasingly violent armed gangs vying for control of neighborhoods in Port-au-Prince and with little to no police presence – "have begun to take matters into their own hands."
On Monday, more than a dozen suspected gang members were stoned and burned alive in the capital by residents, according to police and witnesses.
The United Nations has for months been asking the Security Council to send a specialized, non-UN international armed force to help police restore order.
This article received 0 comments