Argentina shocked by killing of young girl in violent robbery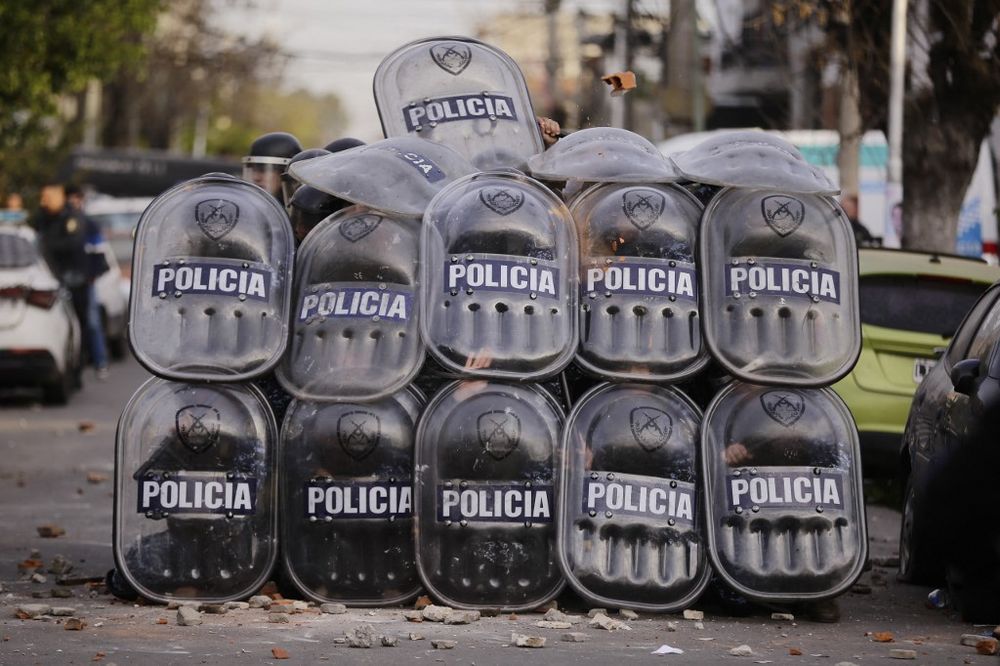 Domínguez was attacked on Wednesday morning by two individuals on motorcycles, who beat her and snatched her cell phone from her hands on her way to school
Following the shocking death of an 11-year-old girl who was violently robbed in Buenos Aires, the main candidates have canceled their final campaign rallies ahead of Sunday's national primary elections, the first round ahead of presidential elections in October.
Morena Domínguez was attacked on Wednesday morning by two individuals on motorcycles, who hit her on the head and snatched her backpack and the cell phone from her hands as she made her way to school. The girl arrived to school, where she fainted and suffered a heart attack. She died several hours later in hospital.
Robberies by thieves on motorcycles is common in the country.
News of the tragic incident led to demonstrations in the Lanús district of Buenos Aires where it occurred, and there were clashes with police forces.
It also brought the national problem of rampant crime to the center of the political debate, relegating the economic crisis to second place.
One after another, the main pre-candidates of the various camps, both the incumbents and opposition, announced they were suspending their final campaign rallies of the week.
"We cannot continue to live in anguish and fear," wrote one of the candidates on her social networks, who has made the fight against crime a central pillar of her campaign platform.
Voting in the country's primaries is obligatory. Its results are largely regarded as a massive opinion poll that provide clues to the outcome of the presidential election to be held in October.
This article received 0 comments