Ecuador arrests six Colombians over killing of presidential candidate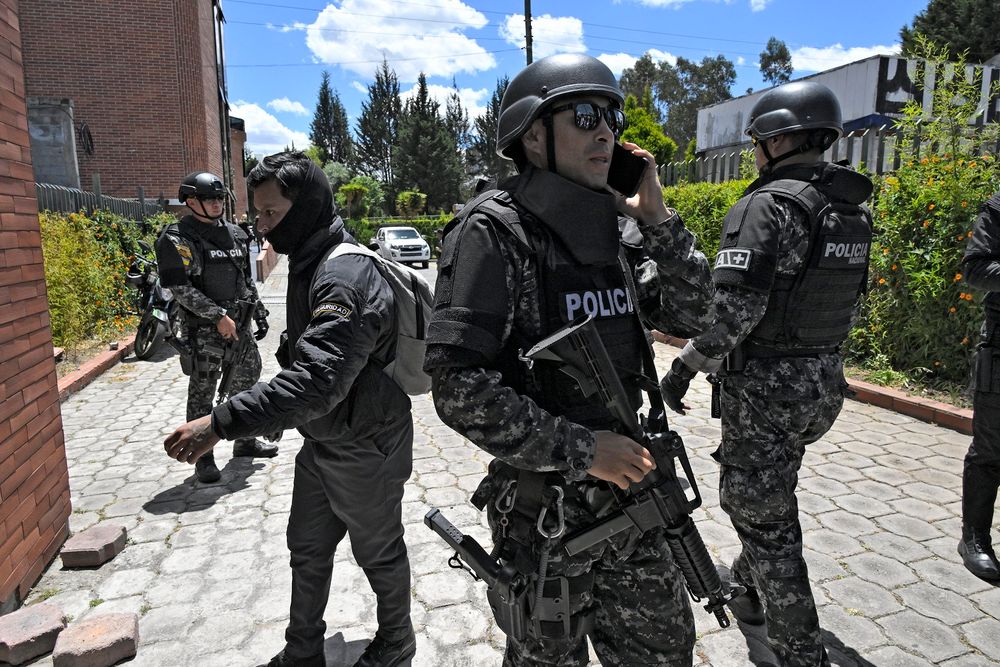 Fernando Villavicencio was murdered while getting into a car after a campaign rally
Ecuadorian police arrested six Colombians on Thursday, with another suspect killed, a day after presidential candidate Fernando Villavicencio was assassinated.
The South American country's Interior Minister Juan Zapata blamed "organized crime gangs," and earlier said they were of a foreign nationality.
Recent polls placed Villavicencio as the runner-up for the elections, which will be held on August 20. He was killed while getting into a vehicle after a campaign rally.
Police conducted the arrests, with two of the six arrested near the site of the murder, in the northern city of Quito. The others were arrested in separate raids, also in the city.
Ecuadorian President Guillermo Lasso, who is not running for office, declared three days of mourning, as well as a six-month state of emergency. He also asked the FBI for assistance in the investigation.
The 59-year-old Villavicencio was a former journalist who had, at one point, fled the country after a judge ruled he had defamed former president Rafeal Correa for corruption allegations. Following the end of his third term in 2017, Correa was tried in absentia and sentenced to eight years in prison in 2018 for corruption.
Villavicencio was a vocal critic of organized crime, and said several months ago that he and his campaign were threatened by criminal elements.
In June, a prosecutor was murdered by drug traffickers, a sign of increasing violence in Ecuador by international crime syndicates.
This article received 0 comments