Haitian gangs call for armed overthrow of PM as chaos escalates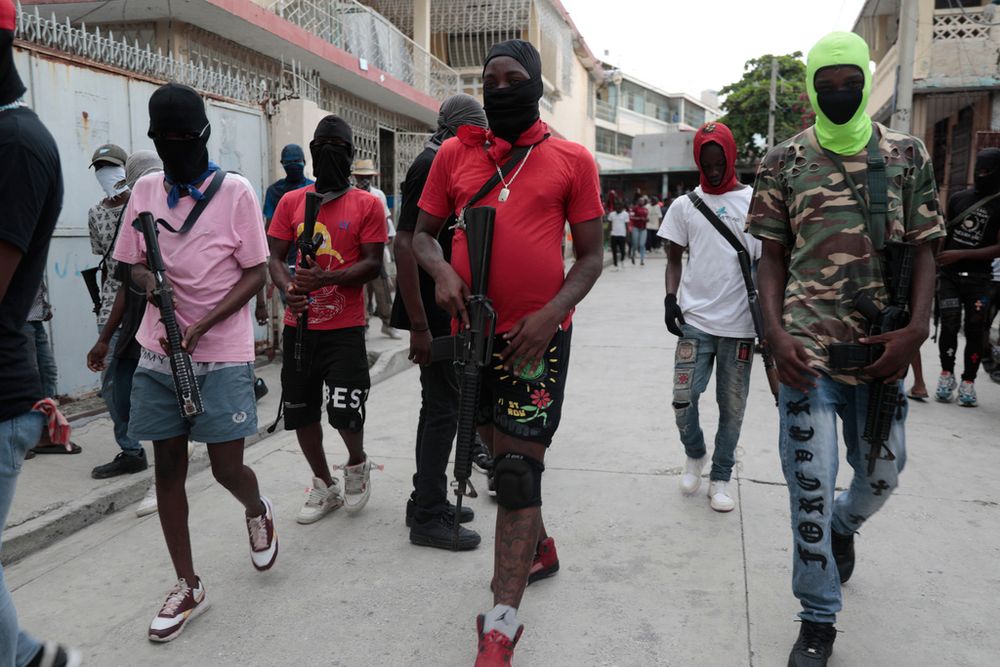 Since the 2021 assassination of former Haitian president Jovenel Moise, Haitian gangs have grown in strength, frequently engaging police in gun battles
Haiti's most powerful gang leader has called for the armed overthrow of Prime Minister Ariel Henry, urging people to protest against the unelected government in the latest escalation of a country embroiled in a humanitarian crisis.
Jimmy "Barbeque" Cherizier, a former policeman who now heads a powerful coalition of gangs that controls large swathes of Port-au-Prince, led his group on a march through the capital on Tuesday.
"We are launching the fight to overturn Ariel Henry's government in any way," gang leader Cherizier told Reuters. "Our fight will be with weapons."
He added that "demonstrations in all working-class neighborhoods" would take place daily against Henry's government, which he said had no legitimacy.
Since the 2021 assassination of former Haitian president Jovenel Moise, Haitian gangs have grown in strength, frequently engaging police in gun battles and profiting from activities such as extortion and drug trafficking.
Moise's assassination created a power vacuum, with Henry governing on an interim basis. The temporary prime minister has pledged to hold elections once security was re-established, and has called for international help in fighting the gangs.
"The international community cannot continue to do this in Haiti," Cherizier said. "If the international community has nothing to do with (Moise's) death, they must not support Ariel Henry."
The threat from Cherizier comes as Kenya assesses leading a multinational United Nations-backed force to help Haiti's under-gunned police fight the gangs. According to the United Nations, over 19,000 people have been displaced from the capital in recent weeks due to the outbreak of armed violence.
This article received 0 comments