Hamas slams Iranian "lies" of financial, military support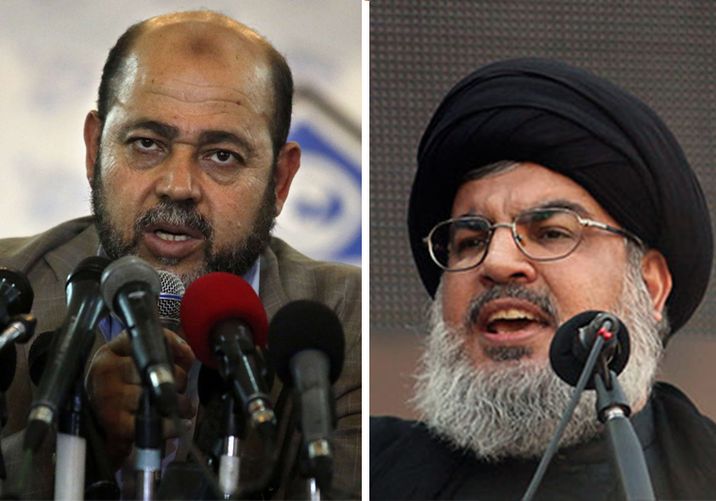 Abou Marzouket et Hassan Nasrallah
REUTERS
Marzouk claims Iran has promised to send Hamas a ship since 2011
Hamas' political wing deputy chairman, Musa Abu Marzouk, accused Iran on Sunday of lying about providing it with financial aid, saying that the group has not received any Iranian funding since 2009, the Asharq al-Awsat newspaper reports.
In a leaked recording of a private phone call between Marzouk and an unidentified person obtained by London's Asharq al-Awsat newspaper, the Hamas political deputy calls claims of Iran's support for Hamas "lies", saying that the group has not received any financial assistance from the country since 2009 and the beginning of the Syrian crisis.
Marzouk also slams the Iranian's lack of military support for the Gaza-based group, allegedly saying that "ever since 2011 [Hamas] was promised a ship, yet Iran had not fallen through with what they promised, and only excused their lost ships to have set sail for Hamas... if one of their ships went missing in Nigeria... they claim that it was heading towards [Hamas]," Asharq al-Awsat reports.
Iran's support for Hamas is reportedly contingent on aligning their political stances.
Hezbollah has recently involved in attempts to reconcile Hamas and Iran, whose opinions on a variety of political matters, including Iran's intervention in the conflict in Yemen, are deeply fractured, the Jerusalem Post reports.
(Staff with agencies)