Three Palestinians killed in Gaza tunnel collapse: Palestinian media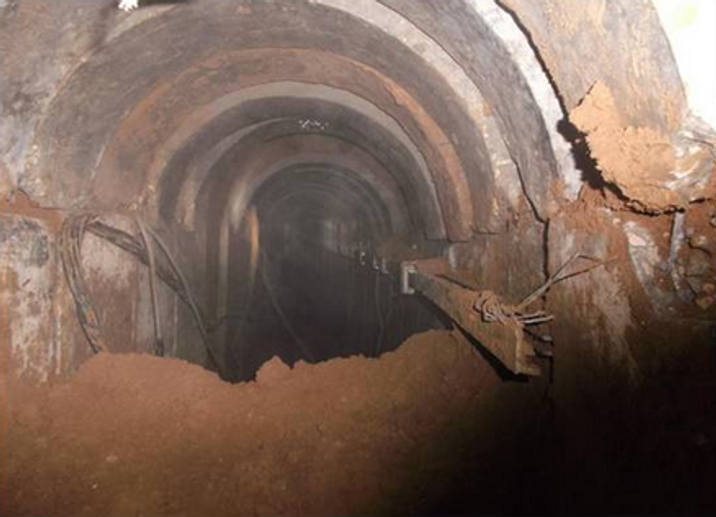 IDF unearthed Gaza tunnel, 18.3.2014
IDF
A string of tunnel collapses in the Gaza Strip have killed at least 16 Palestinians since January
Three Palestinians were killed in a tunnel collapse in the southern Gaza Strip on Sunday, Palestinian media reported.
According to the reports, the tunnel ran underneath Rafah between the Gaza Strip and Egypt.
The cause of the collapse is unknown. Hamas claimed to a local media outlet that no collapse had occurred.
Israel says the tunnels could be used to carry out fresh attacks against it.
Hamas is reportedly reconstructing them following its 2014 war with Palestinian militants in the enclave when many were destroyed.
Such collapses have previously occurred in the coastal strip, which is under an Israeli blockade and has seen three wars with the Jewish state since 2008.
A string of tunnel collapses in the Gaza Strip have killed at least 16 Palestinians since January, amid swirling reports of increased digging activity by Hamas, the Islamist rulers of the coastal enclave.
Most recently, a tunnel collapse in the southern Gaza Strip in mid-March injured three Palestinians, with another five reported missing.
At the end of 2014, Egypt began the construction of a buffer zone in the northern Sinai Peninsula, on the border with Gaza, including destroying hundreds of tunnels it says are used for smuggling weapons.