Men in hijabs stand up for Iranian women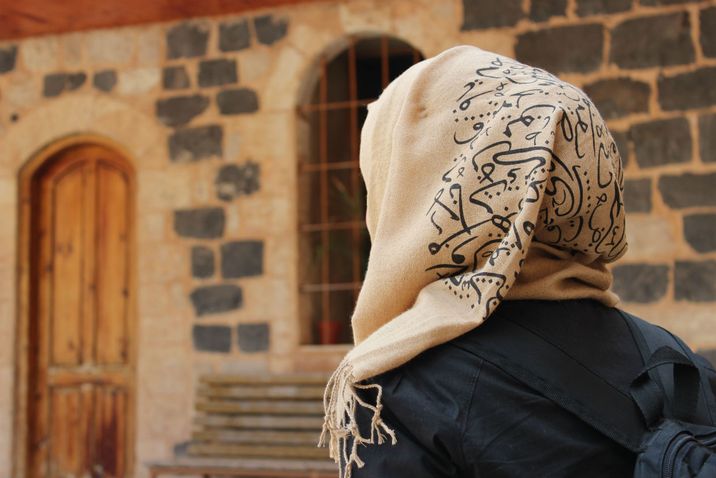 A woman wearing a Hijab
Iran is known for strict dress codes imposed on women, as are the morality police and penalties that come with
Iran is known for its strict dress codes imposed on women, as are the morality police and penalties that come with them.
When in public, all women in Iran, even foreigners, are required to wear at the very least a loose scarf, which covers the hair and neck.
Those who are caught not properly covering their hair face fines, having their vehicles impounded, being arrested, and even jail time and lashes. There have also been reports of women who have been attacked with acid over "bad hijabs."
Some Iranian men have had enough of how the women in their lives are being treated and have begun wearing hijabs in solidarity with their mothers, sisters, partners and friends, the UK based Independent reports.
The trend, which has picked up speed on social media with the tag #MenInHijabs, began with a call to action from New York based Iranian journalist Masih Alinejad.
Alinejad also runs the My Stealthy Freedom campaign, which fights for "The right for individual Iranian
women to choose whether they want hijab." The campaign has over a million followers. They recently drew a lot of attention after featuring women who cut their hair short or shaved their heads so they don't have to wear a hijab.
Since she issued the hijab challenge on July 22, she has had about 30 men send in photos of themselves in a hijab, and more have shared their photos on Instagram, said the Independent.
"Most of these men are living inside Iran and they have witnessed how their female relatives have been suffering at the hands of the morality police and humiliation of enforced hijab," Alinejad told the Independent.
"For years, from childhood to womanhood, we've been forced to wear the compulsory headscarf and for years we have had to endure the loss of our dignity. Many men have gotten used to seeing women in compulsory hijab every day and you think that is normal. But for millions of Iranian women, this compulsory hijab is an insult to their dignity," continued.
"In our society, a woman's existence and identity is justified by a man's integrity, and in many cases the teachings of a religious authority or government officials influence a man's misguided sense of ownership over women. So I thought it would be fantastic to invite men to support women's rights," she says.