Leader of Islamic State in Sinai killed: Egyptian army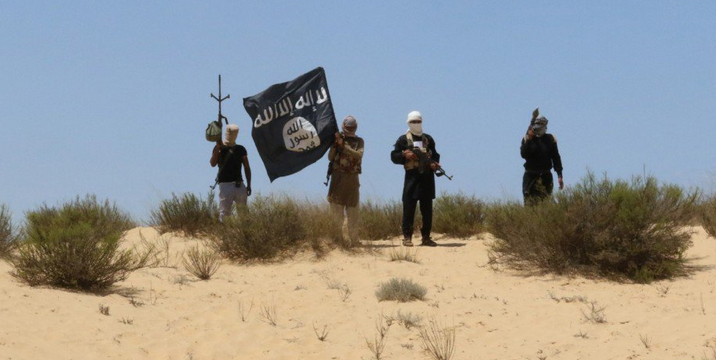 Islamic State militants in Sinai (File)
Islamic State
Group is responsible for taking down a Russian passenger plane in October 2015, killing all 224 on board
Abu Duaa al-Ansari the leader of the Islamic State group branch in Egypt's Sinai, was killed Thursday in airstrikes near the town of Arish, the Egyptian army said.
According to a post by Brigadier-General Mohammed Samir, the Egyptian military's chief spokesman on his Facebook page, al-Ansari was killed in an operation guided by "accurate intelligence." An additional 45 fighters were also killed and ammunition and arms stores used by the group had been destroyed.
"This successful operation confirms the pledges of the armed forces to avenge their martyrs and ... pursue all the terrorist elements and leaders wherever they are found until Egypt and its great people enjoy security and stability," a Reuters translation of the statement continued.
Previously known as Ansar Beit al-Maqdis, the group pledged allegiance to the Islamic State group in 2014. Since then, the Islamic State branch in Sinai has killed hundreds of soldiers and police using roadside bombs, sniper attacks, suicide car bombs, and even man-portable surface-to-air missiles and anti-tank grenade launchers.
The group is also responsible for taking down a Russian passenger plane in October 2015, killing all 224 people on board.
The Egyptian army has been fighting an Islamist insurgency for nearly a decade, but since the ouster of President Hosni Mubarak in 2011 and the overthrow of President Mohammed Morsi in 2013, the insurgency in the Sinai peninsula has grown deadlier. One attack by the group in January 2015 killed at least 30 security personnel and civilians.
The IS group has not put out a statement regarding the report.
i24news Defense Correspondent Anna Ahronheim contributed to the report