Middle East's oldest human remains found in Saudi Arabia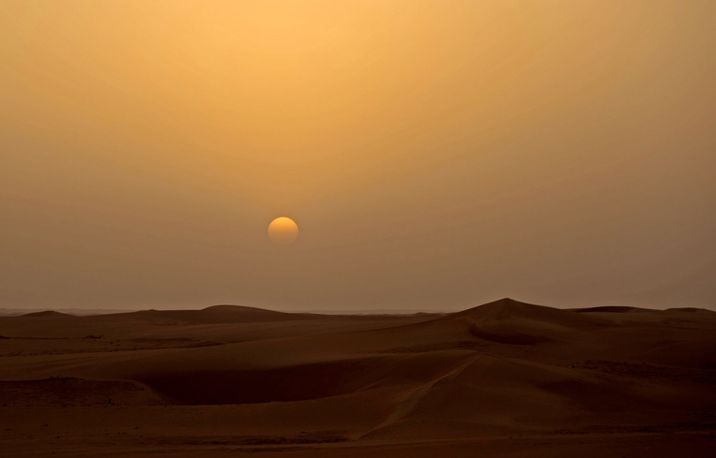 The Saudi desert
AFP / Marwan Naamani
Scientists have put the age of the bone found at 90,000 years old
Archaeologists have discovered the oldest human remains to be found in the Arabian Peninsula, Asharq al-Awsat reports.
The London-based publication linked to the Saudi royal family said that the middle section of a middle finger was found in the Tayma governorate in the Tabuk region of Saudi Arabia's northeast. Scientists have put the age of the bone at 90,000 years old.
It was found during the "Green Arabia Conference, a joint Saudi-British project including scientists from Oxford University, for surveying and excavation in Saudi Arabia, said al-Awsat.
According to the Al-Riyadh newspaper, the vice president of the Saudi Commission for Tourism & National Heritage Ali al-Ghabban said that the project began in 2012 to evaluate human migration and settlement in the region as an effect of climate change
"Project studies have included ancient sites at the desert lakes in Nafud and the Empty quarter of the Arabian Peninsula," said Ghabban.
Findings suggest human presence in the region as far back as 325,000 years, he added.
In addition to human remains and artifacts, the team has found a number of animal fossils, said al-Awsat.