Netanyahu says 'not picky on the location', willing to meet Abbas anytime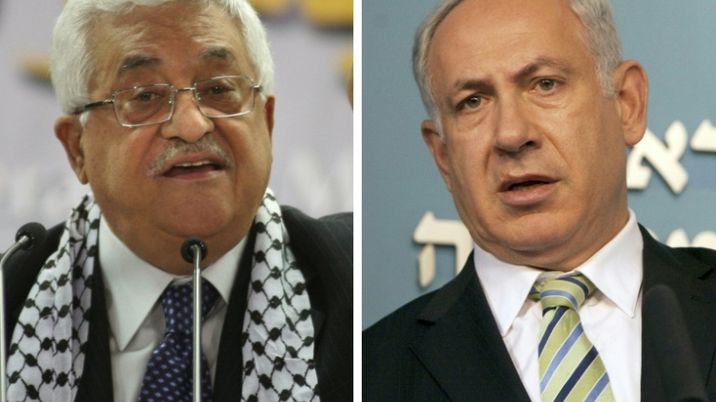 Photo-montage de portraits du Premier ministre israélien Benjamin Netanyahu (d) et du président de l'Autorité palestinienne Mahmoud Abbas
AFP
Abbas claims Israel asked to postpone meeting proposed for September 9
Israeli Prime Minister Benjamin Netanyahu on Tuesday said that concerning a meeting with Palestinian Authority President Mahmoud Abbas, he is "not picky on the location" and, is willing to meet Abbas "without preconditions any time."
Netanyahu did not deny that there was a proposal for a meeting this week in Moscow, but rather claimed that Abbas continues to set preconditions for the existence of such a meeting.
"I am ready to meet with Abbas at any time without preconditions for direct talks," said Netanyahu from the Hague during a press conference with Dutch Prime Minister Mark Rutte.
"This is something I've said a hundred times and I repeat it here. I'm not picky about the place - whether it's here in the Netherlands or in Moscow there is no problem. It could well be in Moscow. I said it to President Putin and also to Deputy Foreign Minister Bogdanov yesterday."
Netanyahu continued to say that "the main question is whether Abu Mazen is willing to meet without preconditions. We are now hearing conflicting versions. Just yesterday, the Palestinian spokesmen made it clear that they are willing to meet but they have conditions - the release of prisoners, and they would also like to know in advance what will be the results of the talks."
"If Abbas wants to meet without preconditions for direct talks anytime I'm ready. I have been calling on him to do so for seven years now. If he agrees to do so there will be a meeting."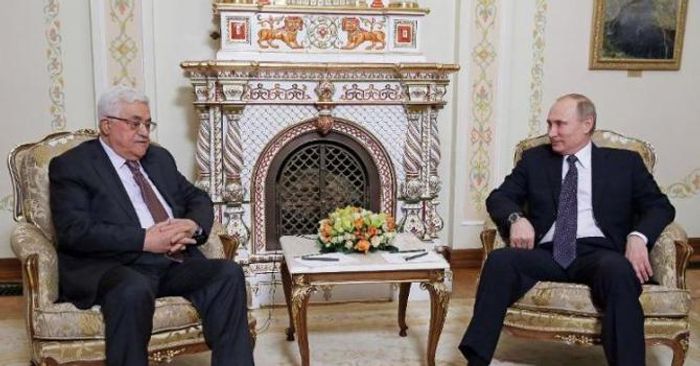 The Prime Minister's statement comes after Abbas earlier in the day said that a meeting scheduled for Friday would no longer be taking place after Israel asked to postpone it.
Speaking during a press conference with Polish President Andrzej Duda in Warsaw, Abbas said that "President Putin has proposed a meeting on Sept. 9 in Moscow. I agreed to this and I was to go to Moscow directly from here".
"Unfortunately yesterday in Jerusalem president Putin's representative and prime minister Netanyahu's representative held a meeting and prime minister Netanyahu's representative proposed to postpone the meeting for later, so there will be no meeting (on Sept. 9)," Abbas added.
There was no indication if alternative dates for a meeting have been proposed.
On Monday Russia's Interfax news reported that the Palestinian Ambassador to Russia said in an interview that Abbas had agreed to direct talks with Netanyahu in Moscow during a meeting with Russia's Deputy Foreign Minister Mikhail Bogdanov in Amman, Jordan.
The ambassador also confirmed Abbas' acceptance to the AFP news agency.
"We told the Russian side today that president Abbas accepted the Russian initiative about the meeting of Abbas and Netanyahu with President Putin in Moscow," said Abed al-Hafeez Nofal, the Palestinian ambassador to Moscow.
"But it is clear for us that the Israelis are evading the requirements of the meeting," he told AFP by phone, without providing further details.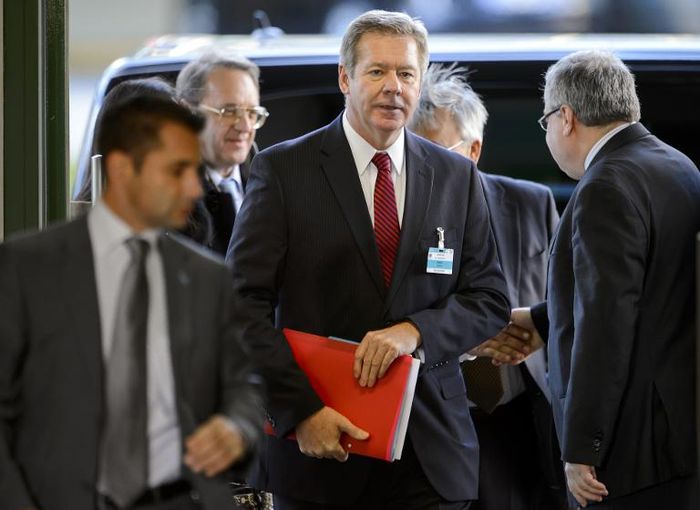 The reports came as Russia's Deputy Foreign Minister and Special Presidential Representative for the Middle East and Africa Mikhail Bogdanov visited the region to meet Israeli and Palestinian officials to discuss Russian President Vladimir Putin's proposal to broker direct talks between the two sides.
Netanyahu met with Bogdanov in Jerusalem Monday to discuss Putin's invitation to host direct talks between Israel and the Palestinians.
Russia's TASS news agency quoted Bagdanov as saying that "formats, dates and venues" for the proposed meeting were discussed.
"The work goes on, contacts are in progress. Different options of the Palestinian-Israeli settlement are explored, including personal contacts," he told TASS, adding that "Vigorous efforts in all directions are made."
Direct negotiations between Israel and the Palestinians have been suspended since April 2014.
The last substantial public meeting between them is thought to date back to 2010, though there have been unconfirmed reports of secret meetings since then.
Both Netanyahu and Abbas are expected to attend the United Nations General Assembly in New York. The UNGA convenes on September 13.