Iraqi forces 'ahead of schedule' in push to retake IS stronghold Mosul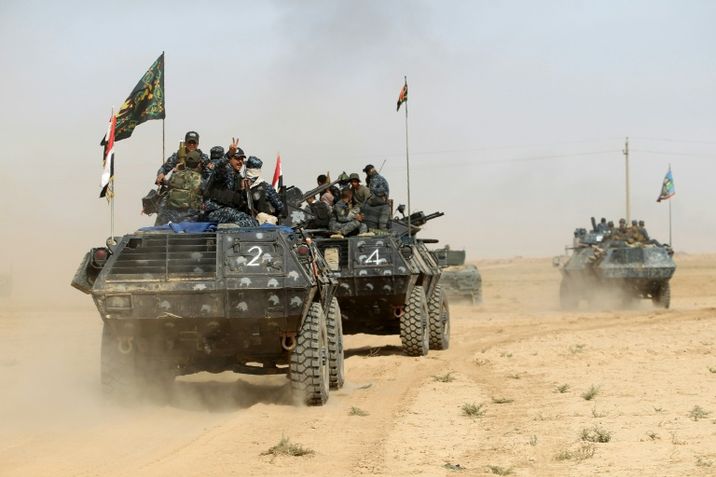 Iraqi forces deploy on October 17, 2016 in the area of al-Shura, some 45 kms south of Mosul
Ahmad al-Rubaye (AFP)
Iraq Kurdish forces seize villages east of Mosul; UN says major displacement may start in under a week
Iraqi forces are "ahead of schedule" as they begin their push to retake the city of Mosul from Islamic State militants, Pentagon officials said, warning however that the battle to liberate the jihadist group's last major stronghold could take weeks or even months.
Mosul, the country's second city, was seized by the Islamic State group in 2014. At least five times bigger than any other IS-controlled city, it is the last major population center in Iraq still held by the jihadists, the liberation of which would effectively eliminate the group's self-declared "Islamic caliphate" from Iraq.
Iraqi forces launched a long-awaited offensive to retake the city early on Monday in what will be the largest military operation launched by the Iraqi army since the withdrawal of American troops from the country in 2011. 
Some 30,000 troops from Iraq's armed forces, Kurdish Peshmerga militia, and Sunni tribal factions expected to take part in the operation, with backing from a 60-nation US-led coalition. Estimates put the number of Islamic State militants in the city between 4,000 to 8,000.
"Early indications are that Iraqi forces have met their objectives so far, and that they are ahead of schedule for this first day. This is going according to the Iraqi plan, but again, it's early," Pentagon spokesman Peter Cook told reporters in Washington.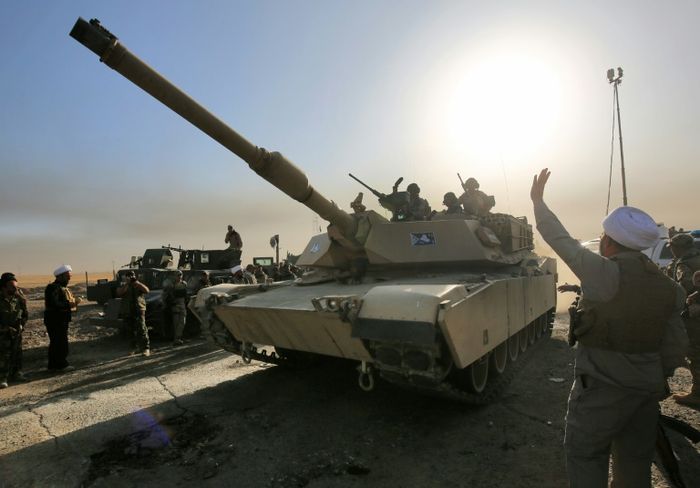 The jihadists have had months to prepare and will seek to use hit-and-run tactics, ambushes, snipers, bombs, berms and trenches to slow down and bleed Iraqi forces.
"We will see whether [IS] stands and fights," he said. "We are confident no matter what, however, that the Iraqis have the capabilities to get this job done, and we stand ready to support them, along with the rest of the coalition."
Iraqi forces will fight their way to Mosul from various fronts and then seek to encircle the city before launching an attack inside it, a tactics they have used in operations to retake other IS-held cities including Ramadi and Tikrit.
Kurdish peshmerga fighters seized several villages in the first few hours into their advance on jihadist-held areas east of Mosul.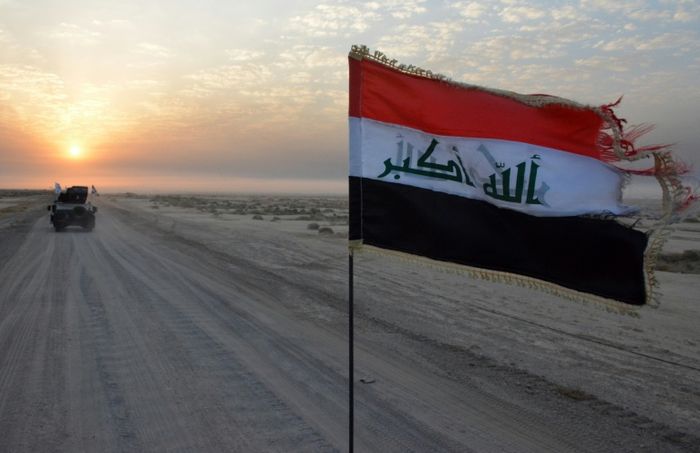 - Major displacement -
But as fighting draws closer to the center of the city, concerns have been raised over the safety of as many as one million civilians still trapped in the city.
The UN has warned that the operation may spark an unprecedented humanitarian crisis, displacing up to a million people.
A senior United Nations official on Monday quoted the Iraqi military as saying that large numbers of people may start fleeing fighting in the Mosul area in under a week.
"Our expectation, based on what the military has briefed us, is that if we start to see significant population movements, it's likely to be within five to six days," Lise Grande, the UN's humanitarian coordinator in Iraq, told journalists.
UN deputy Secretary General for Humanitarian Affairs and Emergency Relief Stephen O'Brien warned at the start of the operation that "families are at extreme risk of being caught in cross-fire or targeted by snipers."
UK-based charity Save the Children said in a statement that around 600,000 children living in Mosul could be caught in the crossfire.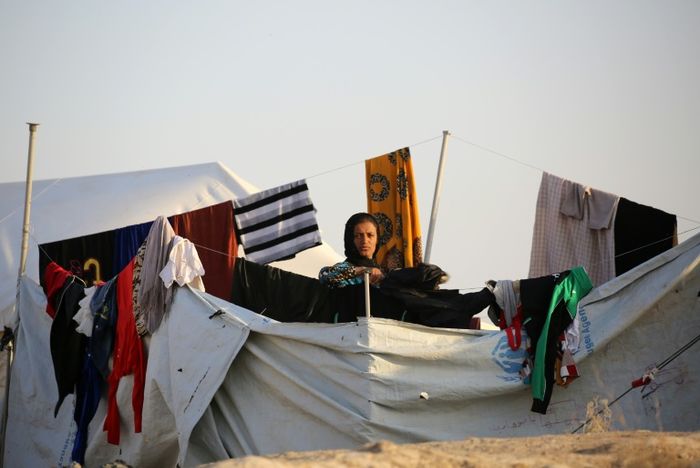 IS once controlled more than a third of Iraq's territory but its self-proclaimed "state" has been shrinking steadily for more than a year.
But even the recapture of Mosul will not mark the end of the war against IS, which is likely to increasingly turn to insurgent tactics as it loses more ground.
Just hours after the offensive was launched, IS claimed responsibility for a suicide car bombing targeting an Iraqi army checkpoint south of Baghdad that killed at least 10 people.
The jihadists have claimed a string of deadly bomb attacks in Baghdad in recent days.
The jihadists' defeat in Mosul appears to be only a matter of time and some military sources suggest an exit route for fleeing jihadists could be left open in a bid to minimise the fighting and its potential impact on the city's population and infrastructure.
(Staff with AFP)