US expects Islamic State to use chemical weapons to repel Mosul offensive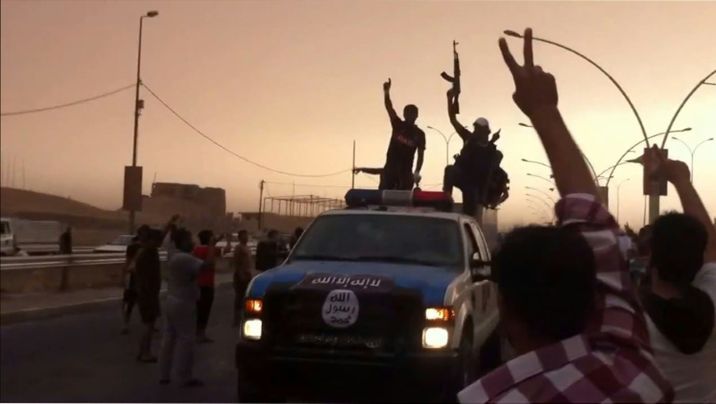 Islamic State (IS) militants captured the northern Iraqi city of Mosul in 2014
YouTube/AFP/File
General warns that the assault on last IS stronghold in Iraq will likely take months
The United States believes the Islamic State (IS) group will use crude chemical weapons as it attempts to stall the Iraqi-led assault on the city of Mosul, Reuters reported on Tuesday, citing US officials.
Over 100 American troops are embedded with forces conducting the Mosul offensive, which involves some 18,000 Iraqi soldiers and around 10,000 Kurdish Peshmerga, pitted against an estimated 5,000 IS fighters.
The report followed a warning from international aid groups, including the Red Cross, that they were preparing for the possible use of chemical weapons.
The Pentagon said last month that IS is "dead set" on using chemical weapons, not long after a shell that may have contained a mustard agent was fired on a joint US-Iraqi military base.
An Iraqi Kurdish general meanwhile said that the offensive to retake Mosul, IS's last stronghold in Iraq, is expected to be lengthy – two weeks to reach the city and another two months to oust IS.
The start of the assault on Monday has raised deep concerns for hundreds of thousands of civilians trapped in Iraq's second-largest city, with aid groups warning of a massive humanitarian crisis.
The UN fears that up to a million people could be forced from their homes by the fighting, with some 200,000 fleeing during the first weeks of the assault alone.
Mosul, the country's second city, was seized by ISin 2014. At least five times bigger than any other IS-controlled city, it is the last major population center in Iraq still held by the jihadists, the liberation of which would effectively eliminate the group's self-declared "Islamic caliphate" from Iraq.
IS once controlled more than a third of Iraq's territory but its self-proclaimed "state" has been shrinking steadily for more than a year.
But even the recapture of Mosul will not mark the end of the war against IS, which is likely to increasingly turn to insurgent tactics as it loses more ground.