Turkey's Erdogan says it is 'obligation' of all Muslims to protect Jerusalem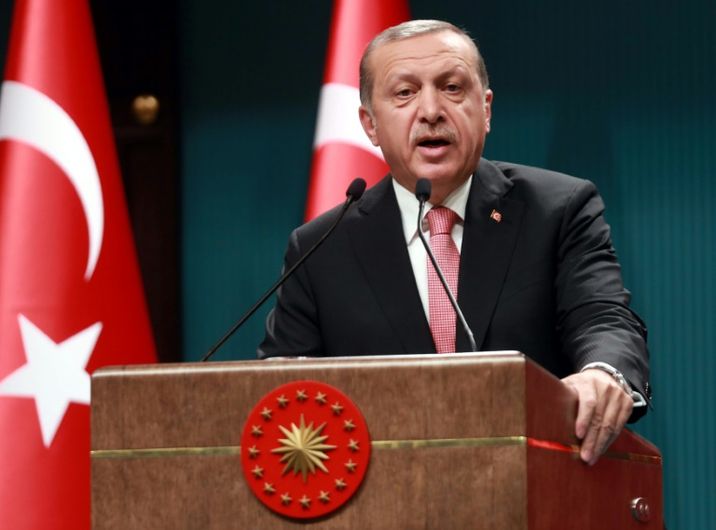 Turkish President Tayyip Erdogan declared a three-month state of emergency following an attempted coup in July 2016
Adem Altan (AFP)
He stressed the only way to achieve peace is establish an independent Palestinian state with pre-1967 borders
Turkish President Recep Tayyip Erdogan on Tuesday said that it was the "obligation" of all Muslims to protect Jerusalem, the state run Anadolu news agency reports.
"To embrace the case of Palestine, to defend Jerusalem, is a common case for all Muslims, a common obligation," he said at a parliamentary symposium in Istanbul.
He added that the defense of the al-Aqsa Mosque in Jerusalem should not be left to children armed with rocks, said the Associated Press.
The flash-point complex is considered Judaism's holiest site, once the site of the First and Second Temples, and is the third holiest to the Muslim faith.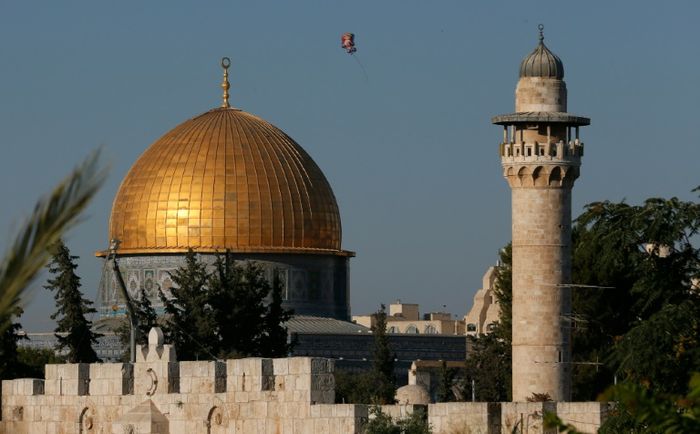 East Jerusalem should be recognized as the Palestinian capital, Erdogan argued, and he stressed that the only way to achieve peace in the region was to establish an independent Palestinian state with pre-1967 borders.
"The only way for permanent peace in the Middle East is a free and independent Palestinian state with a capital in East Jerusalem," Erdogan said at the symposium dedicated to the topic of Jerusalem. "It is not possible to provide peace in the region without bandaging this wound in the Middle East."
The Six-Day War, also called the June War, took place June 5–10, 1967, and was the third of Israel's wars with its Arab neighbors.
Israel's victory in the war included the capture of the Sinai Peninsula, Gaza Strip, West Bank, the Old City of Jerusalem, and the Golan Heights. The status of these territories subsequently became a major point of contention in the Arab-Israeli conflict.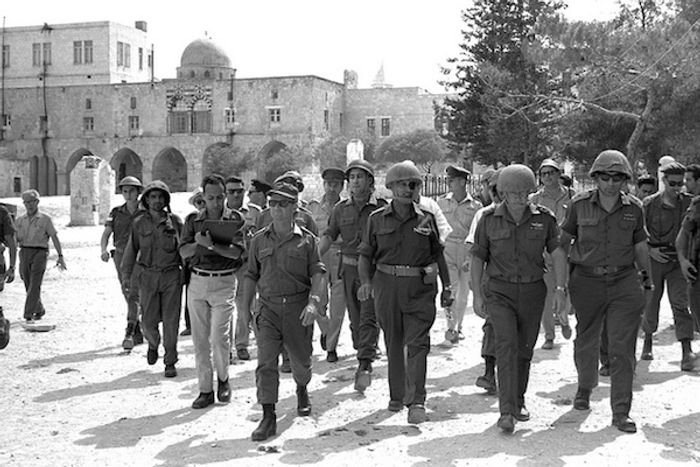 Erdogan went on to accuse Israel of increasing "policies of repression and discrimination against our Palestinian brothers," and condemned the controversial Israeli bill to quiet the Muslim call to prayer as "irrational" and "conscienceless."
Israeli Prime Minister Benjamin Netanyahu has backed the bill, which if approved would apply across Israel and also to annexed east Jerusalem where more than 300,000 Palestinians live.
Israel and Turkey earlier this year finally mended a years-long crisis in relations with the naming of ambassadors, but a considerable potential for tension remains.
Relations between Israel and Turkey plunged to an all time low in 2010 after an Israeli raid on a Turkish ship killed 10 Turkish activists heading to Gaza.
But the two sides are already working to bring cooperation back to former levels and are holding talks on building an ambitious pipeline project to pump Israeli gas to Turkey and Europe.
You need to be logged in in order to post comments. Sign up or log in
November 30, 2016 7:12 AM
What happened to my initial comment, in which I questioned Erdogan's motives and morals? If i24 has become so milquetoast that they quashed my post, I'll take my business elsewhere!