Syria says Israel bombed Hezbollah weapons convoy, regime weapons cache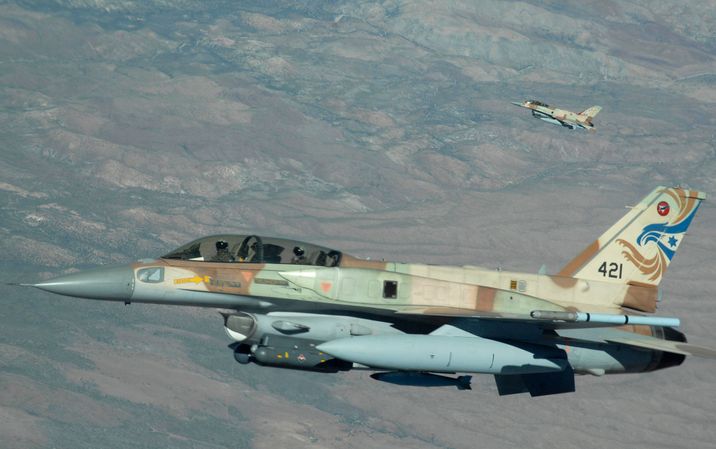 مقاتلات اسرائيلية
The reports said the strikes were conducted by Israeli aircraft operating in Lebanese airspace
Israeli Air Force planes bombed a Syrian army outpost on the outskirts of Damascus and a Hezbollah weapons convoy on the highway linking Damascus to Beirut in the predawn hours of Wednesday, Syrian state TV said following numerous reports in Arabic-language media outlets. 
The reports said the strikes were conducted by Israeli aircraft operating in Lebanese airspace.
Social media users reported hearing four explosions in the Damascus area at around 1:15 AM.
The Rai al-Youm newspaper quoted sources saying four missiles had been fired in two attacks – one on a Syrian army weapons cache and one on a number of vehicles believed to be part of a Hezbollah convoy.
Social media accounts supportive of Syrian President Bashar al-Assad attributed the attack to military successes by the regime, in line with the pro-Assad belief that alleged Israeli attacks are aimed at helping rebel forces.
Media outlets have on several occasions in recent years reported that Israel had struck weapons convoys or other targets in Syria.
The new allegations come two days after the Israeli Air Force confirmed that it struck an Islamic State-held target in the southern Syrian Golan in response to an attack on Israeli soldiers near the Syrian border on Sunday.