Syrian official says Assad aims to retake all of Aleppo before Trump takes office
Assad's forces reportedly seek to seize on rapid gains in the divided, besieged city
Syrian President Bashar al-Assad's regime intends to fully reconquer Aleppo before Donald Trump assumes office as US president in January, Reuters quoted a senior official in the pro-Assad military alliance as saying on Tuesday.
Regime forces have made the biggest advances in the city in years, with rebels losing over a third of the area they held in eastern Aleppo.
On the weekend, Syrian state media said government forces had captured the largest rebel-held district in the city.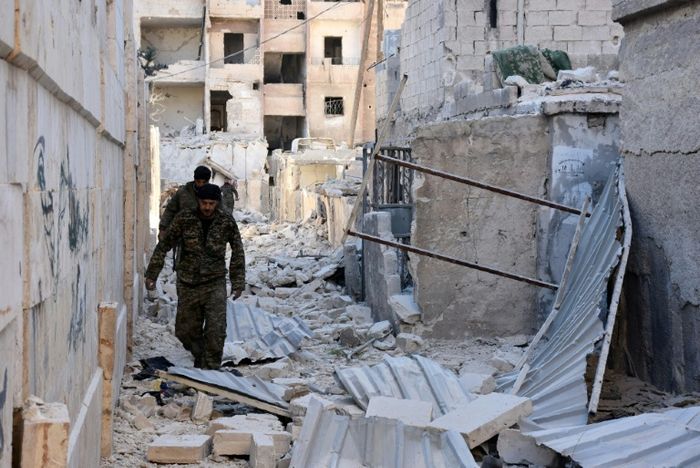 Masaken Hanano was the first district the rebels took in the summer of 2012 in a move that divided Aleppo into an eastern area held by the insurgents and a western district controlled by government forces.
Since then, more than 250,000 civilians have been trapped under government siege for months in the rebel-held east, with dwindling food and fuel supplies.
The official quoted by Reuters said Russia, which is militarily backing Assad, wants to complete the Aleppo operation before Trump takes office on January 20. Trump has suggested that he might cancel aid given to Syrian rebels and even that it might be in the best interest of the US to fully cooperate with Moscow in Syria to fight the Islamic State organization.
Meanwhile, a rebel official said that the outgoing Obama administration was not focused on Syria, allowing Assad and his allies – including Iran and Hezbollah –to " " exploit the current circumstances."
Read more: Fears for Aleppo civilians as Syria regime advances