Four missing in Gaza after tunnel collapse, say Palestinian media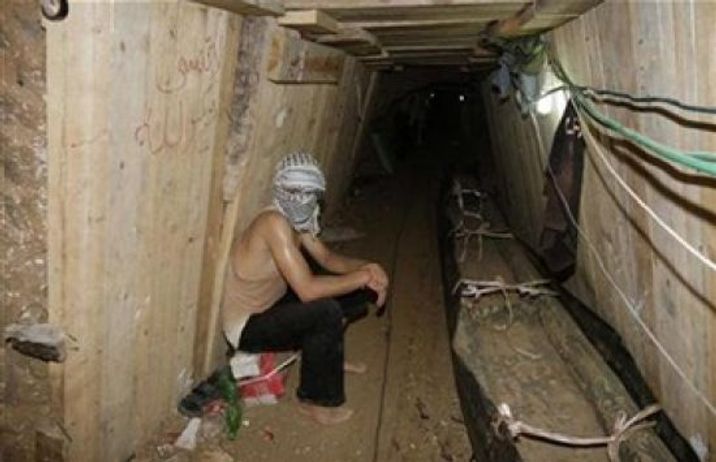 انفاق قطاع غزة
Multiple crews in the Gaza Strip have for days been searching for four missing people since the collapse of a tunnel on the border with Egypt, several Palestinian sources reported on Wednesday.
The sources said the missing are four men, including two brothers, who disappeared on Sunday when a cross-border smuggling tunnel collapsed after Egyptian authorities flooded it with water.
Palestinian media reported that the Egyptian military had been pumping seawater into the area, causing numerous tunnels to collapse and temporarily trapping more than 20 workers.
Egypt has used seawater to flood smuggling tunnels on its Gaza border since 2015.
Palestinian officials in Gaza said in November 2015 that the flooding has done more damage to the densely populated Palestinian enclave than Israeli bombings over the past two decades.
A Reuters report cited Palestinian officials as saying that the flooding was contaminating the wells that supply water to residents.
This March, seven Palestinians were rescued after a tunnel allegedly collapsed near Rafiah in the southern Gaza Strip.