Al-Aqsa imam to i24news: moving US embassy to Jerusalem would be war on Muslims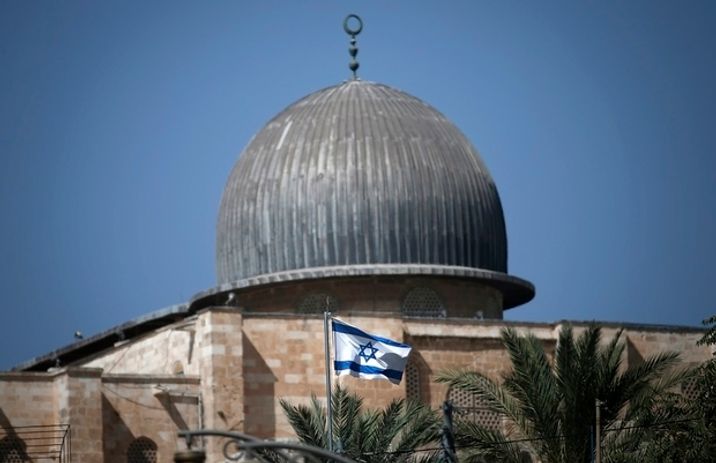 Le drapeau israélien devant la mosquée al-Aqsa à Jérusalem
DR
Comment follows increasing chatter of US President-elect Donald Trump's support for such a move
The preacher of Jerusalem's holiest mosque, Akra Sabri, told i24news on Friday that moving the United States embassy in Israel from Tel Aviv to Jerusalem would be an American act of war against not only the Palestinians, but against all Muslims.
Sabri, who is the preacher at Jerusalem's al-Aqsa Mosque, said such a move would contravene all international agreements. The US embassy currently resides in Tel Aviv, like most foreign embassies in Israel.
The comments came after US President-elect Donald Trump announced his pick for US envoy to Israel on Thursday. Attorney and campaign adviser David Friedman said Thursday that he looked forward to working for peace "from the US embassy in Israel's eternal capital, Jerusalem."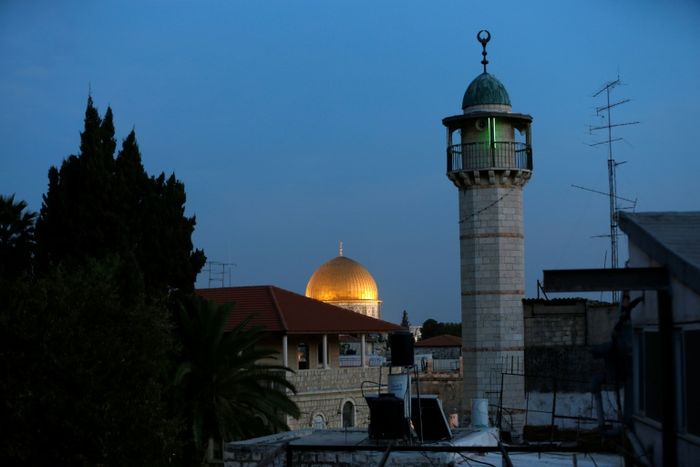 An official statement released Friday by Zioas Khalil abu Zayyad, the spokesperson for the Palestinian political party Fatah, said that if Friedman supports recognizing Jerusalem as the untied capital of Israel and if the embassy is moved to Jerusalem, "there will be serious results and reactions by the Arab world that will consider this a breaking of the status quo since the Israeli occupation of Jerusalem and also a Palestinian reaction by acting unilaterally locally and internationally."
Meanwhile, Palestine Liberation Organisation Secretary General Saeb Erekat told journalists that Jerusalem is a final-status issue to be negotiated between Israel and the Palestinians and making a decision on it now "will be the destruction of the peace process".
Erekat warned of the potential outcome of moving the embassy and a change in the "longstanding position" of the US that considers "the settlements as illegal".
"I look David Friedman and Trump in the eye and tell them -- if you were to take these steps of moving the embassy and annexing settlements in the West Bank, you are sending this region down the path of something that I call chaos, lawlessness and extremism," he said.
Pushed on whether he thought Trump would indeed move the embassy and allow the annexation of West Bank settlements, Erekat said: "I don't think they will do it."
"The United States at the end of the day is a country of institutions, and they are guided by their national interests," he said.
During Trump's campaign, he met with Israeli Prime Minister Benjamin Netanyahu and afterward pledged to recognize Jerusalem as Israel's "undivided capital" if elected.
Trump has not repeated that promise since winning the presidency on November 8. But this week his adviser Kellyanne Conway called the move "a very big priority" for him.
The move would break with Washington's policy of maintaining its diplomatic presence in Tel Aviv.
The US and most UN member states do not recognize Jerusalem as Israel's capital -- the city's status is one of the thorniest issue of the decades-long Israeli-Palestinian conflict.
Jerusalem is a contentious issue in final status peace talks between Israel and Palestine, both of which claim Jerusalem as their capital. Many states formally adhere to the United Nations proposal that Jerusalem should have an international status and do not view Jerusalem as the capital of Israel.
You need to be logged in in order to post comments. Sign up or log in
December 17, 2016 1:59 AM
Unfortunately for the Muslims, arrogance and bluster unaccompanied by military competence achieves nothing.
December 17, 2016 7:02 AM
What isn't an act war with these people ?