Egypt says ten Islamic State militants killed in gunfight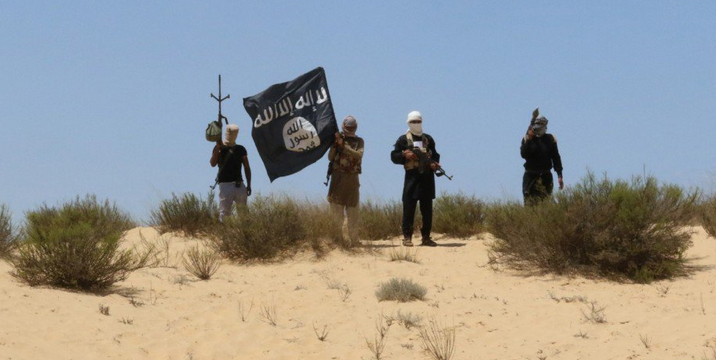 Islamic State militants in Sinai (File)
Islamic State
Gunmen linked to militant leader from Ansar Beit al-Maqdis who formed groups that attacked security forces
Egyptian security forces killed ten militants linked to the Islamic State group during a raid Friday on one of their hideouts in the Sinai Peninsula, the interior ministry said.
Members of the group opened fire at the security forces as they approached the hideout in an abandoned house in the North Sinai provincial capital of El-Arish, a ministry statement said.
The gunmen were linked to a militant leader from Ansar Beit al-Maqdis who formed groups that attacked security forces, the ministry said.
Ansar Beit al-Maqdis is the name used by the group before it pledged allegiance to the Islamic State jihadist organisation in November 2014.
The attacks include a car bombing on Monday at a checkpoint near El-Arish that killed eight policemen and a civilian, the ministry said.
The group also assassinated two other policemen, and kidnapped and killed an engineer, the ministry said.
IS claimed responsibility for the checkpoint attack on Tuesday, during which the interior ministry said the police shot dead five assailants.
Jihadists have killed hundreds of soldiers and policemen since the military overthrow of Islamist president Mohamed Morsi in 2013 unleashed a bloody crackdown on his supporters.
Most of the attacks have taken place in the north of the Sinai Peninsula, which borders Israel and the Palestinian Gaza Strip, though attacks have reached Cairo.