UN investigators directly tie Assad to chemical weapons attacks: report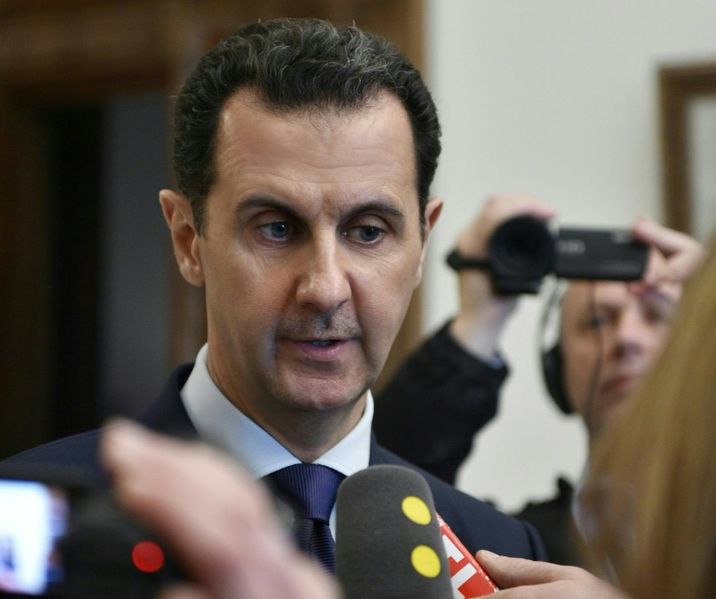 Syrian President Bashar al-Assad speaks to reporters on January 9, a day after after meeting with French lawmakers in Damascus
AFP
Head of the joint inquiry team denies Reuters report, says no 'individuals being considered at this time'
Syrian President Bashar Assad and his younger brother Maher were for the first time named by a UN body to be suspected of being tied to several chemical weapons attacks carried out in the country in 2014 and 2015.
According to a Reuters report, a joint inquiry for the United Nations and the Organization for the Prohibition of Chemical Weapons (OPCW) previously found that several units of the Syrian military had used toxic weapons against three villages in northern Syria in 2014 and 2015, but investigators to date never named any commanders or high-ranking officials involved in the incidents.
The latest report, an unpublished version of which was seen by Reuters, says that 15 people tied to the Syrian government were involved in chemical weapons attacks during the country's deadly civil war.
"A list has been produced of individuals whom the investigators have linked to a series of chlorine bomb attacks in 2014-15 – including Assad, his younger brother Maher and other high-ranking figures – indicating the decision to use toxic weapons came from the very top," Reuters reported, quoting "a source familiar with the inquiry."
However, Virginia Gamba, the head of the joint inquiry team, denied any such list of individual suspects had been compiled by the UN and the OPCW.
"There are no … identification(s) of individuals being considered at this time," she told Reuters by email..
A Syrian government official meanwhile, told Reuters that the accusations concerning the use of chemical weapons had "no basis in truth."
The report comes after the United States on Thursday announced sanctions against 18 senior Syrian military officers and officials over the use of chemical weapons.
"We condemn in the strongest possible terms the Syrian regime's use of chemical weapons," said National Security Council spokesman Ned Price.
Government helicopters flying from two government-controlled air bases dropped chlorine barrel-bombs on the villages of Qmenas, Talmenes and Sarmin in northern Syria, the panel's latest report said.
Chlorine use as a weapon is banned under the Chemical Weapons Convention, which Syria joined in 2013 under pressure from Russia.
In response to its use, the US has targeted individuals including top intelligence officials and military commanders.
(staff with agencies)