In a darkened Gaza, whose hand is on the switch?
Before donations from Qatar and Turkey, Gazans were receiving only 3 to 4 hours of electricity per day
Israeli NGO Gisha warned Tuesday that time is running out to improve the infrastructure in the Gaza Strip, putting most the onus on Israel to stop its collapse. In a new report entitled "Hand on the Switch: Who's Responsible for Gaza's Infrastructure Crisis?" Gisha details the constant energy blackouts, contaminated water and outdated cellular networks existing in the crowded enclave.
"The fact that there are 2 million people living there, in Gaza with these conditions is a liability for everyone," Head of Gisha's Public Department, Amir Rotem, told i24NEWS. "Infrastructure is the basic means of people to make their everyday lives. If the water in your home is undrinkable – which is the situation for people in Gaza for 96% of the water – then life is very difficult," he said.
The water crisis is one of the most devastating crises facing the Strip, with the water running through the dilapidated pipe system contaminated and unusable for most needs. It may even constitute a health hazard which could quickly turn into a public health crisis.
"Practically no water is drinkable!" Rotem explained, adding that the aquifer is actually "beyond repair."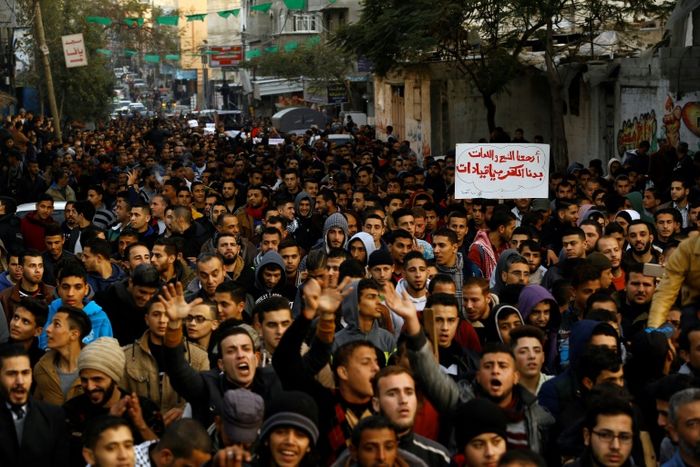 "Water coming in from Israel is used to dilute the water in the system for it not to be dangerous. These situations are volatile and can develop into health crises which obviously have no borders," Rotem explained.
Electricity shortages make it difficult to pump water into homes, operate desalination facilities or to plan future ones. These shortages are part of the reason frustrated Gazans took to the streets this month, protesting severe electricity black outs. Gaza residents receive a continuous supply of electricity for no more than eight hours a day – and in recent weeks, before international donations from Qatar and Turkey, even that was down to three or four.
"If you have - at best - 8 hours of electricity – that would be difficult to tackle your day, for your business, for development in the 21st century. People in Gaza live a modern life like we all do, they have all the electric appliances and they have high tech community. They are very well educated and they live in the 21st century only minutes away from Israeli facilities – which, by the way have all the basic needs of infrastructure that Gazans don't have. And the fact is, it's not because of natural problems, but because of policy and because of decisions, lack of finance and all kinds of problems like that that are solvable," Rotem told i24NEWS.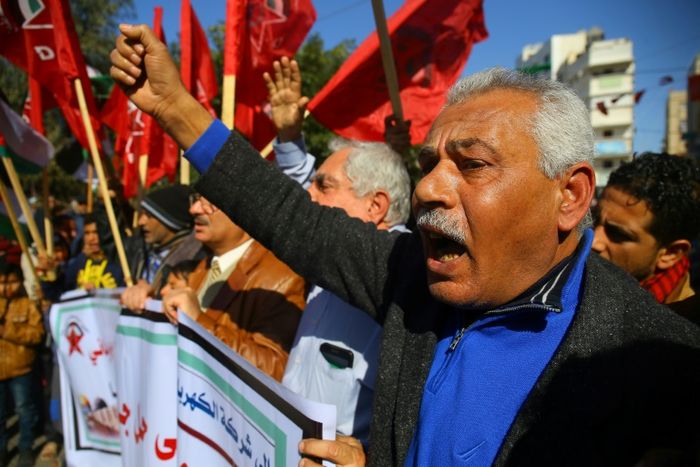 Gisha holds five actors responsible for the current crisis: both Palestinian authorities in Gaza and Ramallah, the international community, and Egypt and Israel, who have maintained a blockade on the Strip for almost a decade. They call on all but the latter to work together to ensure Gaza residents have access to the dignified living conditions they deserve, and in the report detail short, medium and long-term proposals to alleviate the crisis. Longer term solutions include connecting the power plant to natural gas sources, building a large-scale desalination plant and large water reservoirs, including developing the water supply system.
As an Israeli rights organization, Gisha called on Israel to do more, including allowing the entry of materials needed for repairs and maintenance including UPS devices, which are essential during power outages, and solar panels.
"Severe restrictions Israel has imposed on access to and from Gaza over the past two decades, and especially since 2007 when the closure on the Strip was tightened, destroyed the economy and thwarted maintenance and development of infrastructure," details the report.
Gisha told i24NEWS it hopes Israel will become a driver of positive, cooperative change to prevent the total collapse of Gaza's infrastructure and promote reconstruction and development.
You need to be logged in in order to post comments. Sign up or log in
solution: Get rid of Hamas enemy and life will be significantly better for people of Gaza.