Arab League chief says Mideast peace requires two-state solution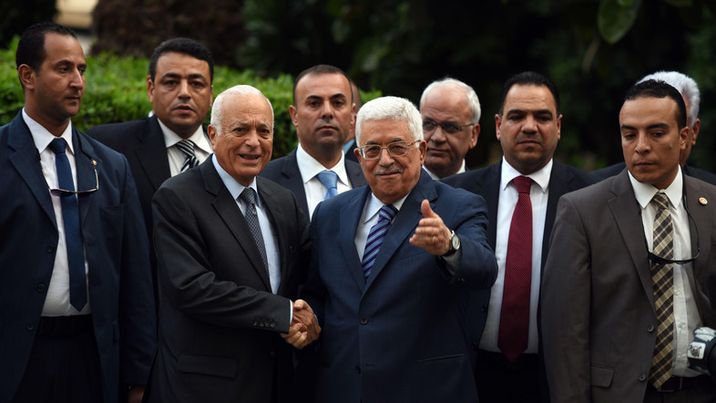 Arab League foreign ministers with Palestinian President Mahmoud Abbas in Cairo, Aug. 5, 2015
AFP
Both Trump, Netanyahu expressed support for a regional peace initiative that involved Arab partners
Head of the Cairo-based Arab League Ahmed Abul Gheit said Thursday that resolving the Israeli-Palestinian conflict would require a two-state solution, responding to comments by U.S. President Donald Trump a day earlier that signaled Washington could drop that demand.
Abul Gheit affirmed that the conflict "requires a comprehensive and just peace based on a two-state solution with an independent Palestinian state," a statement said after he met UN chief Antonio Guterres in Cairo.
Guterres had also called for a two-state solution on Wednesday in a speech in Cairo, saying there was "no Plan B".
The Arab League statement said he and Abul Gheit "agreed that the two-state solution remains the real way to achieving" peace.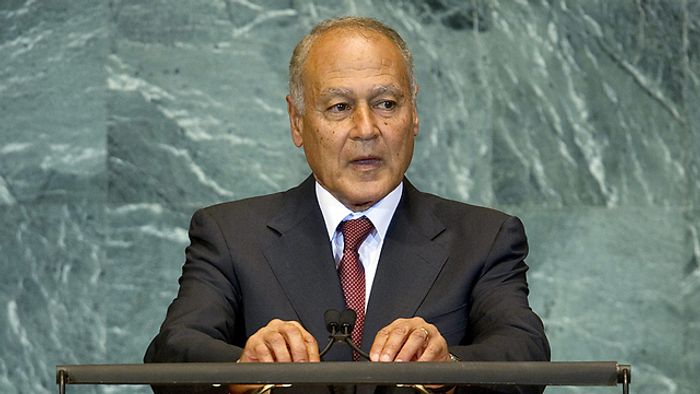 Speaking during a joint press conference with Israeli Prime Minister Benjamin Netanyahu on Wednesday, Trump said that he could "live with" either a two- or a one-state solution to the long-simmering conflict.
"I'm looking at two state and one state, and I like the one that both parties like. I'm very happy with the one that both parties like. I can live with either one," Trump said, apparently walking back a longstanding policy held by successive U.S. governments, both Republican and Democrat, which have backed a two-state solution for the better part of half a century.
Speaking before a closed-door meeting at the White House, both Trump and Netanyahu expressed support for a regional peace initiative that involved Arab partners.
The previous US administration of Barack Obama had warned Israel that if it did not reach a two-state deal with the Palestinians, it would never reach an accommodation with the Arab world.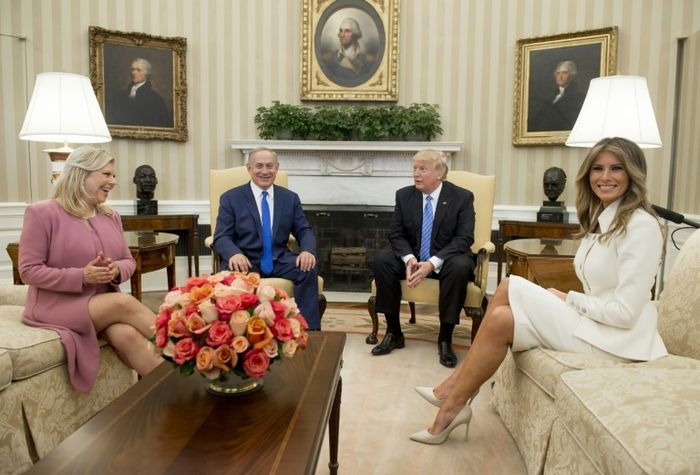 But Netanyahu insisted he was already developing closer security ties with his Sunni neighbors, who share Israel's concerns about Iranian subversion and "radical Islam."
The Israeli Prime Minister spoke of a "historic opportunity" to be seized.
"For the first time in my lifetime and for the first time in the life of my country, Arab countries in the region do not see Israel as an enemy, but increasingly as an ally," he said.
"I believe that under your leadership, this change in our region creates an unprecedented opportunity to strengthen security and advance peace," he told Trump.
Israel sees Iran and its Lebanese ally the Hezbollah militia as the greatest threats in an unruly region, a view shared by the leaders of the main Sunni Arab states of the region.
It remains to be seen whether Netanyahu can build closer security ties with his Arab neighbors despite regional anger over the stalled peace process.
(Staff with AFP)