In unprecedented move, Hamas to try 13 jihadists in military court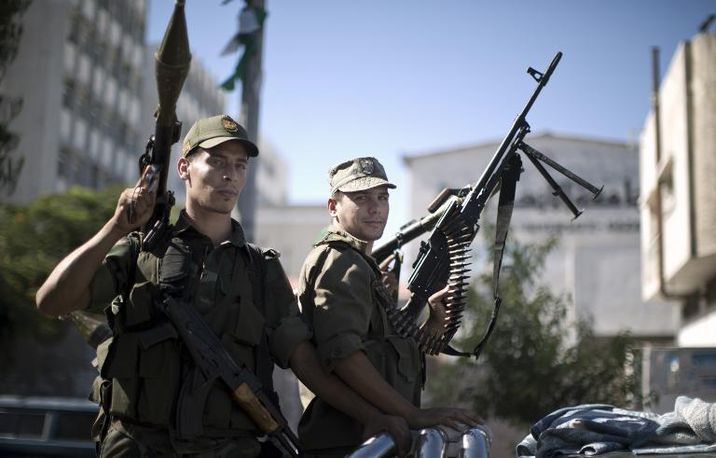 Hamas security forces have been waging a harsh crackdown on Salafist groups operating in the Gaza Strip
Mahmud Hams (AFP/File)
Hamas crackdown on jihadist elements in recent months in Gaza is said to come as part of agreement with Egypt
In an unprecedented move, the Hamas Islamist group declared Thursday that 13 Palestinian jihadists will be tried in a military court for allegedly trying to start a war by firing rockets into Israel and for collaborating with Islamic State militants in the Sinai, a source told i24 NEWS.
According to Palestinian law in the Strip, only two groups of people may be tried in military court: soldiers and those who commit treason by collaborating with Israeli forces. In recent months, Hamas launched a wide-scale crackdown against jihadists in the Gaza Strip, arresting some 550 suspected jihadists and supporters of the Islamic State terrorist organization, some of whom, they claim, are responsible for recent rocket fire into Israel.
On Thursday, Hamas announced that 13 of those arrested will be tried in military court, as opposed to a civil court, but the trial has been delayed. Being tried in a military court affords less rights to those charged and expedites the trial process.
According to a report by the London-based Asharq Al-Awsat newspaper on Thursday, the defacto rulers of the Strip are stepping up efforts to combat Salafi elements in their territory as part of an agreement coordinated with Egypt. Many of these jihadists are accused to collaborating with militant members of the Islamic State jihadists group committing attacks in the Sinai.
The reports came hours after a rocket fired from the Gaza Strip on Wednesday night landed without incident in an open area in Hof Ashkelon Regional Council in Israel's south. On Thursday, the Israel Defense Forces retaliated with artillery fire on a Hamas position in northern Gaza. 
Earlier on Thursday, shots were fired at IDF forces carrying out routine activities on the border with the Gaza Strip, A hit was identified, no injuries have been reported, Israel Defense Forces reported.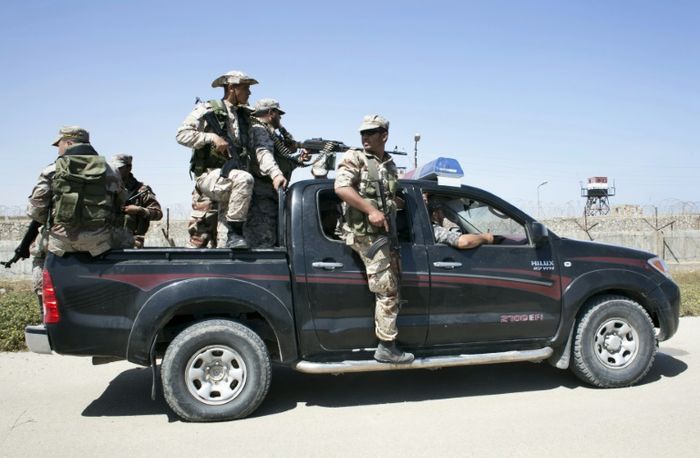 Just a few days earlier, the Israel Defense Forces (IDF) carried out several air strikes on a Hamas targets across the Gaza Strip in response to a projectile fired overnight Sunday, which landed in an open area and caused no casualties.
Hamas responded to the strikes, saying in a statement that it "won't stand by in the face of continued Israeli aggression against the forces of the resistance and the intentional escalation on Israel's part."
Israel holds Hamas responsible for all aggression emanating from its territory.
The UN's Special Coordinator for the Middle East Peace Process, Nickolay Mladenov, on Thursday condemned Wednesday's rocket fire into Israel, calling such incidents "provocations" and calling on authorities to prevent such incidents.
"I condemn yesterday's firing of a rocket from Gaza towards Israel. This is the third such incident in the past 30 days after a period of almost four months of quiet. Such provocations seek only to undermine peace," Mladenov said.
"I call on all responsible parties to exercise maximum restraint, avoid escalation and prevent incidents that jeopardize the lives of Palestinians and Israelis," he added.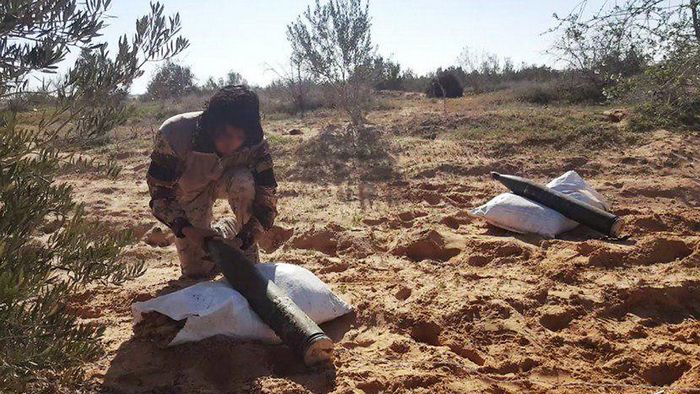 Egypt is waging a military campaign against Islamist extremist militants in the Sinai, who have attacked Egyptian civilians and soldiers.
Egypt's army has largely closed the border with Gaza after Abdel Fatah al-Sis's rise to power, destroying dozens of illegal trade tunnels that brought in a key part the Gazan economy.
Ties between Egypt and Hamas soured following the overthrow of Mohammed Morsi, Egypt's Islamist president and Hamas ally in 2013, but relations between the Islamist Palestinian faction and Sisi's government appear to have been improving over the past year.
Senior Hamas leader Ismail Haniyeh last month met with Egyptian officials in Cairo, with a source calling the visit a "quantum leap" in the relationship between Hamas and the Egyptian authorities.
The number of IS militants stationed in the desert region situated between the Red Sea and the Mediterranean Sea and bordering both Israel and the Gaza Strip, has steadily escalated, sparking concerns for both Israel and Egypt.
The two countries have increased cooperation to tackle the issue, but some believe that the strengthening alliance between Israel and Egypt over the threat of IS in Sinai is actually further igniting the insurgency in the region.
(Staff with agencies)