War with Israel would send Lebanon back to Middle Ages, warns Bennett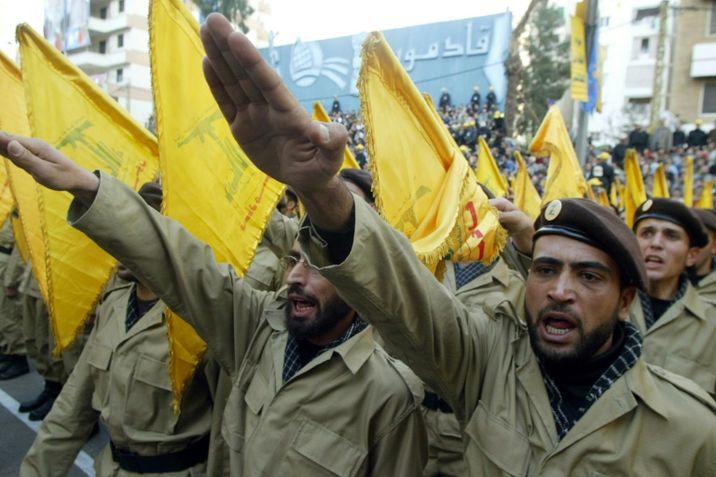 Hezbollah's militia never disarmed after Lebanon's devastating 1975-90 civil war and is the country's most powerful armed force
Ramzi Haidar (AFP/File)
Bennett asserted that the statement was not a declaration of war, but a warning 'to avoid a future war'
Israel's Education Minister Naftali Bennett told Haaretz on Friday that a war between Israel and Lebanon would result in sending Lebanon "back to the middle ages."
The comment comes after the Lebanese president Michel Aoun told the Egyptian media last month that the Lebanon-based terrorist group, Hezbollah,was an integral part of the country's government.
Previously, the president had maintained separation between the Shi'ite group and the sovereign state, but admitted that, "they are a major part of Lebanon's defense," so long as the government lacks the power to stand up against Israel.
The Shi'ite organization remains the only Lebanese militia that has outright refused to disarm, reported Haaretz.
"As long as Israel occupies land and covets the natural resources of Lebanon, and as long as the Lebanese military lacks the power to stand up to Israel, [Hezbollah's] arms are essential, in that they complement the actions of the army and do not contradict them," he state. "They are a major part of Lebanon's defense."
According to Haaretz, Brig. Gen. Assaf Orion from the Institute for National Security Studies wrote that Aoun's comments "abolish the forced distinction between the ostensibly sovereign state and Hezbollah," and implies that the president "takes official responsibility for any actions by Hezbollah, including against Israel."
The Hezbollah is considered to be a terrorist organization by the international community and the Arab League.
In a meeting last week of the Knesset Foreign Affairs and Defense Committee, Israel's Defense Minister Avigdor Lieberman state that the Lebanese army is now "a subsidiary unit of Hezbollah."
"Lebanon presented itself as a country that wants quiet, that has no influence over Hezbollah," Bennett told Haaretz. "Today, Hezbollah is embedded in sovereign Lebanon. It is part of the government and, according to the president, also part of its security forces. The organization has lost its ability to disguise itself as a rogue group."
According to Haaretz, Bennett said that should war break out with Lebanon, "its infrastructure, airport, power stations, traffic junctions, Lebanese Army bases – they should all be legitimate targets."
"That's what we should already be saying to them and the world now," he added.  
"If Hezbollah fires missiles at the Israeli home front, this will mean sending Lebanon back to the Middle Ages,"
"Life in Lebanon today is not bad – certainly compared to what's going on in Syria. Lebanon's civilians, including the Shi'ite population, will understand that this is what lies in store for them if Hezbollah is entangling them for its own reasons, or even at the behest of Iran."
Bennett asserted that the statement was not a declaration of war, but a warning.
To avoid a future war, he stated, ""If we declare and market this message aggressively enough now, we might be able to prevent the next war," and that "we have no intention of attacking Lebanon."
Israel's last war with Lebanon was in 2006, in which Bennett served as a reserve officer of an elite unit.
You need to be logged in in order to post comments. Sign up or log in
this makes it official....Lebanon is a state sponsor of terrorism and should be treated thusly. US must stop sending them money