EXCLUSIVE: Bosnian president urges Israel, Palestinians to find shared goals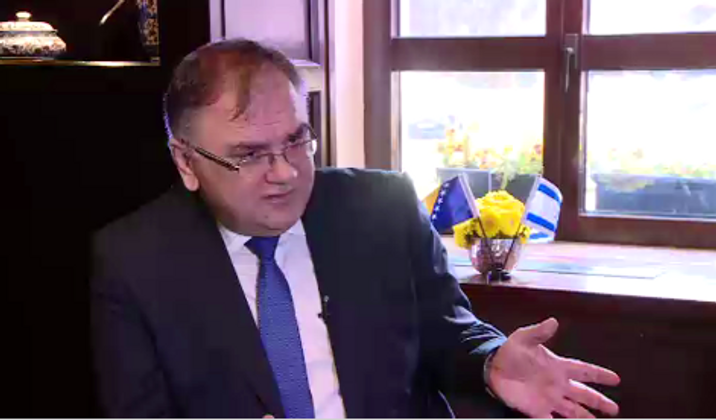 Bosnian president Mladen Ivanic in interview with i24NEWS on March 17, 2017
i24NEWS
On the Israeli-Palestinian conflict, it's better to establish peace 'sooner than later,' he says
"It's better to create peace sooner than later," Bosnian Serb President Mladen Ivanic urged on Friday of the longstanding Israeli-Palestinian conflict, drawing from his own experiences leading an ethnically divided nation still recovering from a bitter war.
The president of Bosnia and Herzegovina was asked what can Israel learn from Bosnia's experiences with deep-rooted conflict.
In a sit-down interview with i24NEWS, Ivanic explained that "both sides need to find a shared goal to achieve peace."
However, the main challenge, he added, is increasing levels of trust among people who have long considered the other side their enemy.
In Bosnia, "each side believes they are a victim and that the other side is responsible," stated Ivanic, highlighting the challenges of trust-building in such an intractable conflict.
The Bosnian region has also seen its fair share of violence and tragedy. The country has been deeply divided along ethnic lines since its 1992-1995 inter-ethnic war.
Bosnia was considered a "potential candidate" to join the European Union back in 2003 and applied again in 2016, but has never managed to win the status officially owing to years of political bickering between Serbs, Croats and Muslims, which hampered necessary reforms.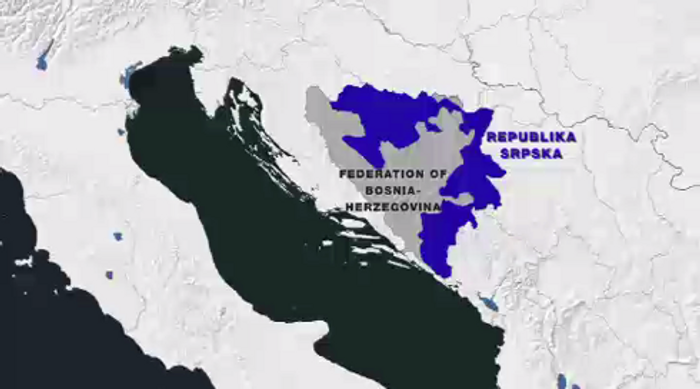 The Serb president addressed the rising sentiments of nationalism across Europe.
When asked by high-level officials from other countries why he is "so nationalistic" he replied that, "Being a small country" surrounded by larger ethnic groups makes one "sensitive about their identity."
Find a solution, or split the country
Ivanic asserted that his generation would most likely not be part of the solution, but only able to keep up the current "status quo" to stabilize the situation and maintain the relative calm seen in recent years.
He suggested stabilizing the status quo for some"twenty years," before attempting to completely diffuse the conflict, insisting that time is essential to the peacemaking process.
The question will be for the next generation to find a solution, or to decide to "simply split the country," he said, indicating that a similar strategy may be in the cards for Israel and the Palestinians regarding a one or two-state solution.
In his own country, however, he is optimistic that the status quo will stay in place and we won't be seeing another war in Bosnia in the near future, primarily because of demilitarization and the frequent changes in leadership.
"We don't have weapons anymore," he said. "There was a huge demilitarization and the leaders are not so strong."
"They are not strong enough that someone will enter a war" based on their strength and leadership abilities, he continued. "There is no way to win." 
The future of the country is in the hands of the next generation, but "they don't really live together, they live side by side," the leader admitted.
"It's not going to be easy," he added. "But they have a better chance than my generation does" at achieving peace.
The EU is currently considering Bosnia and Herzegovina as a "potential candidate country."