IDF confirms Israeli drone 'fell' inside Syria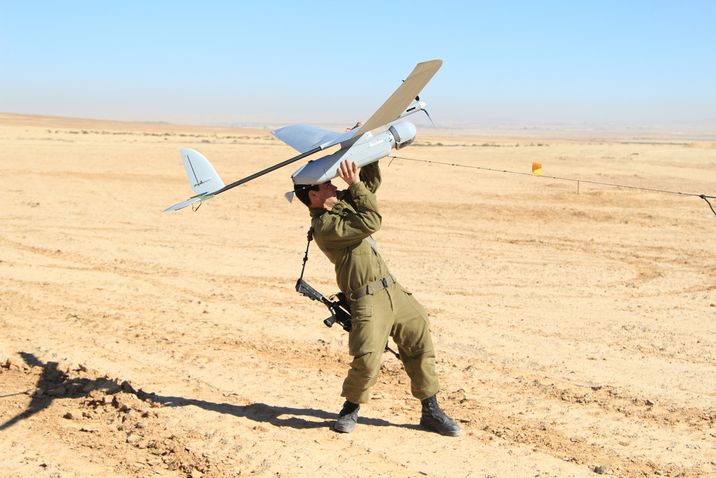 IDF Skylark drone
IDF
It is the third Skylark drone that Israel has lost this year
After Arabic media said Monday that Syrian army downed an Israeli Skylark surveillance drone near the city of Quneitra, the Israeli military said the drone "fell," rather than was shot down, in the area the previous day.
The report by Al Eilam El Harbi El Markazi, a media outlet representing Hezbollah, the Syrian Regime and Iran, but based in Lebanon, released images of what appeared to be a drone with labels featuring Hebrew text.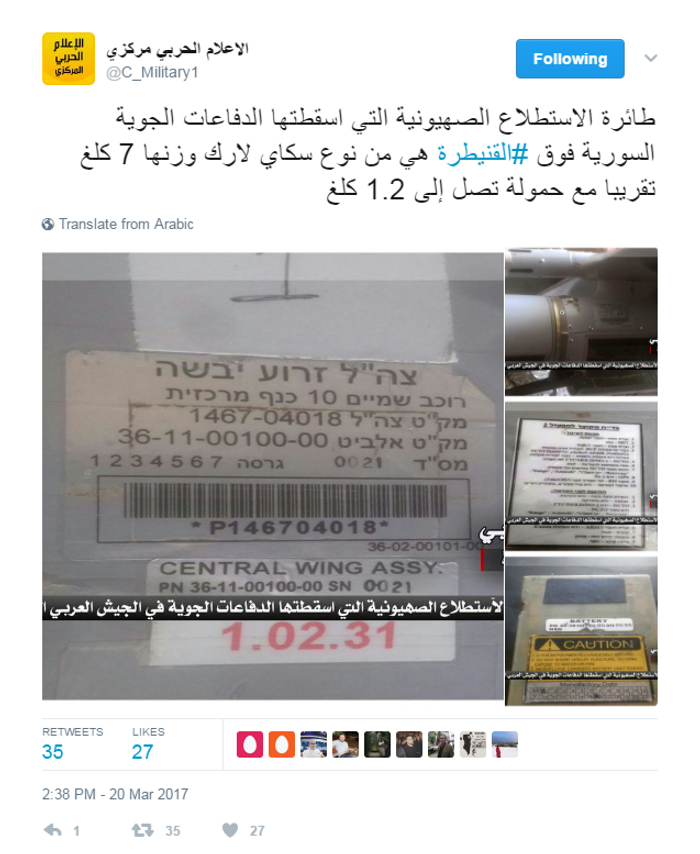 As it is the third Skylark drone that Israel has lost this year, the occurrence is not unique, the IDF emphasized.
Last week another Skylark drone fell near the Shuja'iyya neighborhood of Gaza city.
The IDF said that no sensitive information was compromised by the fall.
In January the IDF confirmed that one of its Skylark drones fell on the Lebanese side of the border.
Lebanese media said that the drone fell close to the border village of Alma Shaab in the mountainous Naqoura region.
The news comes as tensions have escalated between Israel and Syria in recent days, after Israel conducted air strikes inside Syrian territory purportedly targeting a Hezbollah weapons convoy. The strikes prompted the Syrian army to respond by firing anti-aircraft missiles at the Israeli jets.
Syrian President Basher Assad said earlier Monday that Russia can play a key role in preventing escalations between Syria and Israel, according to Russian media outlet Interfax.
"I think Russia can play an important role in that regard, and the whole policy of Russia is based on the international law, it's based on the Charter of the United Nations, and the Security Council resolutions. So, they can discuss the same issues with the Israelis depending on this criteria, and they can play a role in order that Israel not attack Syria again in the future," Assad said.
This is a developing story