Jordan's FM offers Israel security if it withdraws from West Bank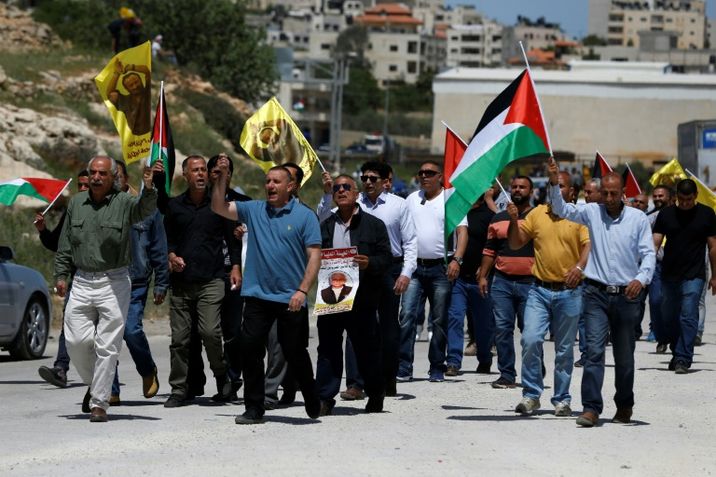 Des manifestants palestiniens devant la prison d'Ofer en Cisjordanie, le 20 avril 2017
ABBAS MOMANI (AFP)
Ayman Safadi sees Palestinian-Israeli conflict as a 'core of tensions' in the region
Jordan's Foreign Minister Ayman Safadi said Arab countries would provide security for Israel if it withdraws from the West Bank, during a meeting with Russian Foreign Minister Sergey Lavrov, Sputnik news agency reported on Saturday.
"In order for Israel to live in peace with the Arabs, it is necessary for them to leave the territories occupied after 1967. So if this happens, the Arab countries will be ready to give security guarantees to Israel," Safadi said.
Safadi affirmed that the Palestinian-Israeli conflict was a key concern for the Middle East.
"We consider the settlement of the Palestinian problem as a core of tensions in our region. That is why we definitely plan to create additional conditions for security and stability in our region and in the whole world," he said.
US President Donald Trump is scheduled to visit Israel on May 22 as part of his first overseas trip as president.
Trump already hosted Israeli Prime Minister Benjamin Netanyahu at the White House in February, during which he appeared to walk back his administration's support for a two-state solution, a bedrock of US policy.
He has since also held meetings in Washington with Arab leaders including Egypt's President Abdel Fattah al-Sisi and Jordan's King Abdullah, with the prospects of re-starting Israel-Palestinian peace talks a central topic of discussion.
You need to be logged in in order to post comments. Sign up or log in
And Israel can trust Arabs. Naaaahhhhh Try again mr. prime minister. Nice try.