Trump eager to reach peace deal between Israel, Palestinians says US envoy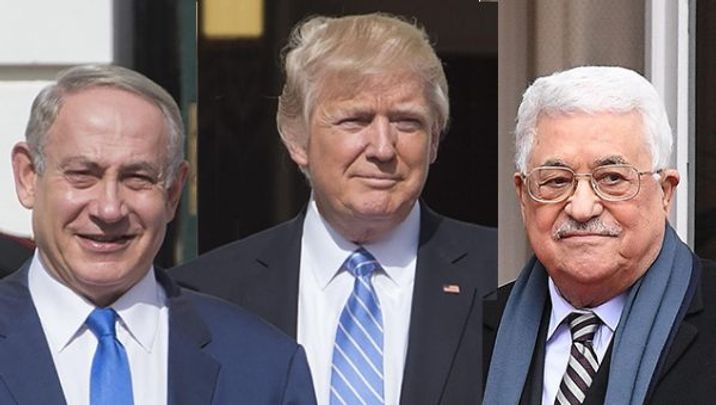 Netanyahou, Trump, Abbas
AFP
The White House has yet to lay out any concrete plans or declare any firm stance on embassy move, settlements
In anticipation of US president Donald Trump's visit to Israel and Ramallah in less than two weeks, officials are still in the dark as to what is in store from the unpredictable leader regarding plans, if any, to restart the Israeli-Palestinian peace process.
Since his election, Trump has been outspoken about his ambitions to "make the ultimate deal" between the longstanding adversaries and has consecutively hosted both leaders at the White House in recent months.
However, the White House has yet to lay out any concrete plans or declare any firm stance on critical and controversial issues such as settlement construction in the West Bank and the relocation of the US embassy from Tel Aviv to Jerusalem.
Both are seen as contentious issues that hinder any possibility of a two-state solution.
During his presidential campaign, Trump controversially promised to move the embassy and to recognize Jerusalem as Israel's "undivided" capital, however the Palestinians claim East Jerusalem as the capital of their future state.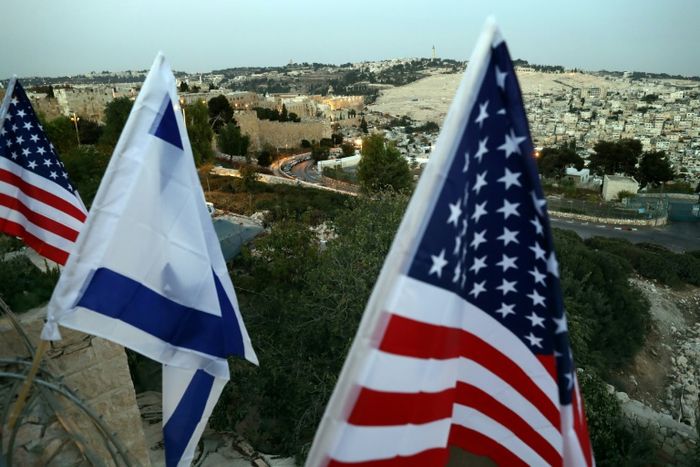 The US's newly appointed ambassador to Israel, David Friedman, said in several conversations with Israeli officials and diplomats, that the President is eager to orchestrate an agreement that would see the revival of the long-stalled peace process and urging for Israel's cooperation.
An anonymous senior Israeli official familiar with the talks told Haaretz that Friedman called Trump "a great opportunity for Israel" and that he has a great desire to help the country through a peace agreement with the Palestinians.
According to Haaretz, Friedman told the officials that he advised them not to engage in confrontations with the president and allow him to implement his policies for the region.
Other sources also told the publication that Friedman, whose own appointment has stirred controversy for his hard-right stance on Israel and Jewish settlements, has expressed skepticism about the chances of a deal being reached.
"Trump heard this from Friedman, from other people on his team, and also from people outside the White House whom he consulted," one of the sources who chose to remain anonymous told Haaretz, reiterating slim hopes.
"People whose opinion he respects told him it will be very hard, perhaps even impossible, but so far, he hasn't changed his mind."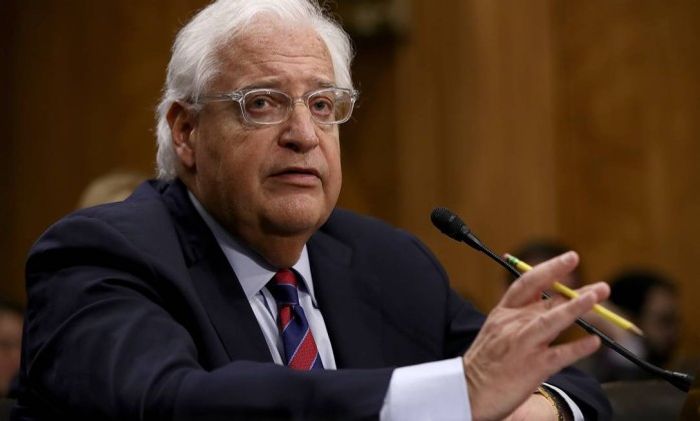 Friedman will be in Israel ahead of the anticipated presidential visit on May 22 to make preparations. He is expected to arrive Monday.
A statement from the White House released earlier this week said that Trump's visit will aim to "further strengthen the United States-Israel partnership" and to discuss the prospect of advancing "a genuine and lasting peace between the Israelis and Palestinians."
Trump and Netanyahu will discuss "a range of regional issues, including "threats posed by Iran and its proxies, and by ISIS and other terrorist group," and Trump will discuss with Abbas "ways to advance peace between the Israelis and Palestinians, as well as efforts to unlock the potential of the Palestinian economy," the statement added.
Trump's meeting with Abbas will be the second in the course of a month, after hosting the Palestinian leader at the White House on Wednesday.
Read more:
All foreign embassies in Israel should be in Jerusalem: Netanyahu
Preparation, security measures ramp up in Israel ahead of Trump visit
You need to be logged in in order to post comments. Sign up or log in
It is sad to watch Trump take on an impossible task. The inevitable failure will cost him credibility on other foreign policy issues.