Israel to negotiate with Palestinian prisoners to end hunger strike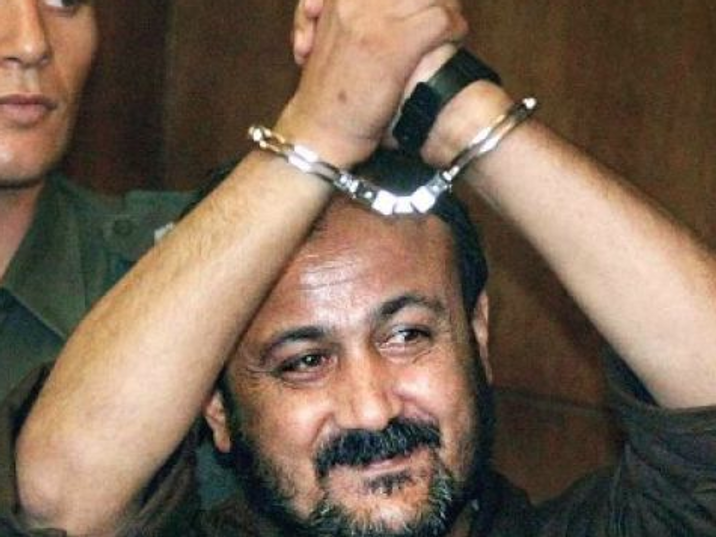 Marwan Barghouti
AFP
One Palestinian was killed in clashes with IDF soldiers during demonstrations in support of the prisoners
Israeli prison officials are reportedly readying to negotiate an end to the mass hunger strike among Palestinian prisoners, according to the head of Palestinian Prisoner Affairs, Issa Qaraqe.
In a press conference on Friday, Qaraqe said that there are signs Israel may engage in negotiations with prisoners shortly. He said that Israeli Prison Services have called for a meeting with the leaders of the strike.
Several demonstrations have ignited across the West Bank in solidarity with the prisoners since the so-called "Freedom and Dignity" strike, orchestrated by imprisoned Fatah member Marwan Barghouti, was launched on April 17.
On Friday, one Palestinian was killed by IDF gunfire as clashes escalated, according to Palestinian media.
Israel initially vowed not to negotiate with the hundreds of Palestinian detainees participating in the strike.
"Negotiations are out of the question," said Public Security Minister Gilad Erdan in April, stating that the IPS would not conduct negotiations with the prisoners in accordance with prison policy.
What began with some 1,000 prisoners participating, Israeli authorities say 894 Palestinian prisoners have kept up the strike, while Palestinian officials maintain that the number remains over 1,000. The strikers have been ingesting only water and salt.
Hunger striking prisoners from various Palestinian political factions -- including Fatah, the Popular Front for the Liberation of Palestine (PFLP), and some members of the Islamist group Hamas -- have made demands including the installation of public telephones and televisions in prison wards, the resumption of academic studies and bi-monthly visitations for inmates, and re-location to facilities in the Palestinian territories.
They are also calling for an end to solitary confinement and Israel's controversial administrative detention policy, which allows renewable six-month periods of detention without trial.
Israel maintains that conditions meet all international standards.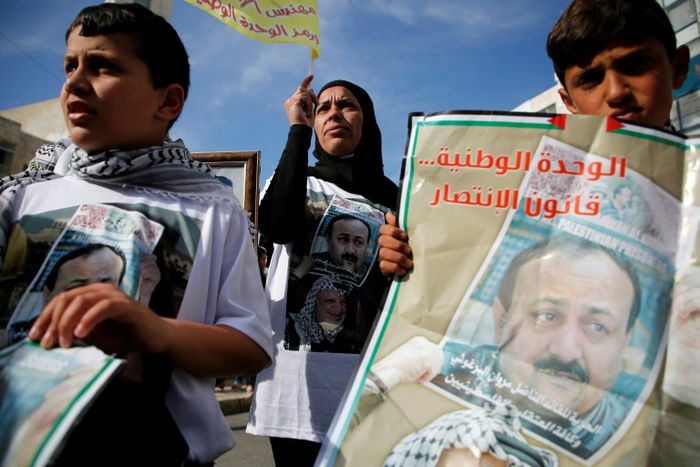 Last week, the Israeli Prison Services released video footage purportedly showing Marwan Barghouti eating in his cell. The clip's release came on day 21 of the strike and set off clashes between outraged Palestinians and Israeli soldiers in the West Bank.
The video, dated the 27th of April, appears to reveal Barghouti eating food in the bathroom of his cell, ten days after hunger strike began.
Fadwa Barghouti, wife of the Palestinian leader, told i24NEWS on Sunday evening outside a demonstration that the video was old and was being used as "a tool of the occupation" to break the morale of the prisoners.
Barghouti has remained politically active behind bars, and is a popular figure among Palestinians who have tipped him among likely candidates to succeed 82-year-old Palestinian Authority President Mahmoud Abbas.
Convicted in 2004 on murder charges, Barghouti is a former leader of Fatah's armed wing, Tanzim and the founder of the Al-Aqsa Martyrs Brigade, a Fatah terror group.
He is serving out five life sentences for five counts of murder, one count of attempted murder, and was implicated in four other terror attacks during the second intifada (uprising).
Erdan maintained last week that the strike was a tool being used by Barghouti to advance his own political ambitions.
Palestinian prisoners have mounted repeated hunger strikes, but rarely on such a scale. The last large-scale hunger strike was in February 2013, when 3,000 Palestinians refused to eat for one day to protest against the death of a fellow detainee.
Read more:
Clashes erupt in West Bank amid protest for Palestinian prisoners
Israel releases video purporting to show Barghouti eating in prison cell
New Hamas chief backs hunger-striking prisoners
(Staff with AFP)