Iran President Rouhani wins presidential election: state TV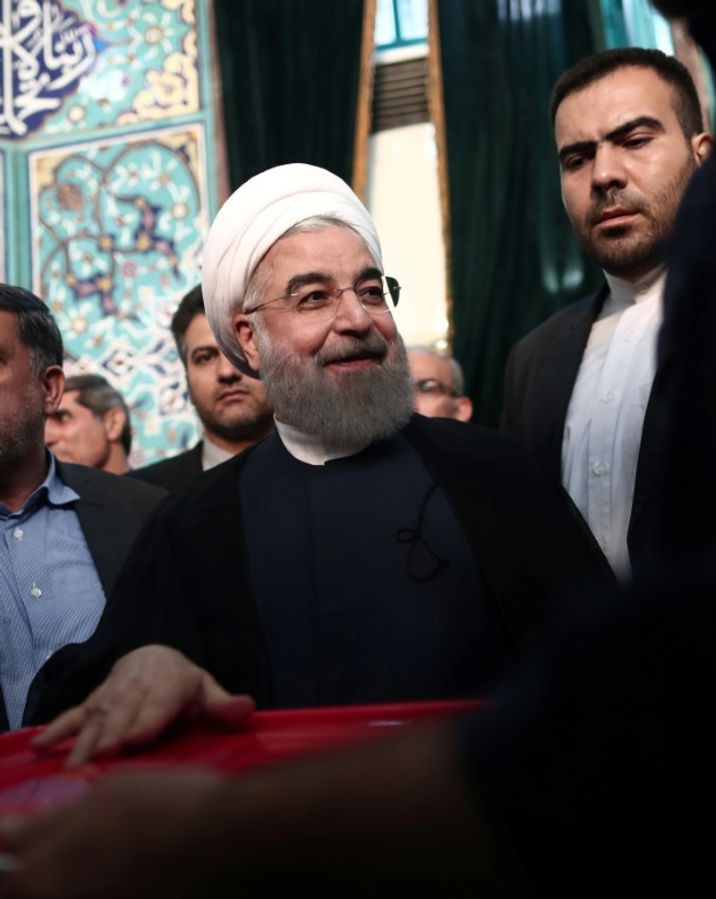 Iranian President Hassan Rouhani casts his vote as he seeks re-election on May 19, 2017
Behrouz MEHRI (AFP)
An astounding 70 percent of eligible voters cast ballots in Iran's national elections
Iranian state television declared incumbent president Hassan Rouhani winner of national elections on Saturday, delivering the reformist a second-term in office.
The interior ministry announced that Rouhani was re-elected with 22.8 million votes, to hardline challenger Ebrahim Raisi's 15.5 million, election committee chief Ali Asghar Ahmadi announced on state television.
Voter turnout was astoundingly high, with 70 percent of eligible voters casting ballots. Voting was extended by several hours on Friday to deal with long queues at ballot boxes as a result of the huge turnout.
Rouhani, a 68-year-old moderate cleric who spearheaded a 2015 nuclear deal with world powers, had framed the vote as a choice between greater civil liberties and "extremism".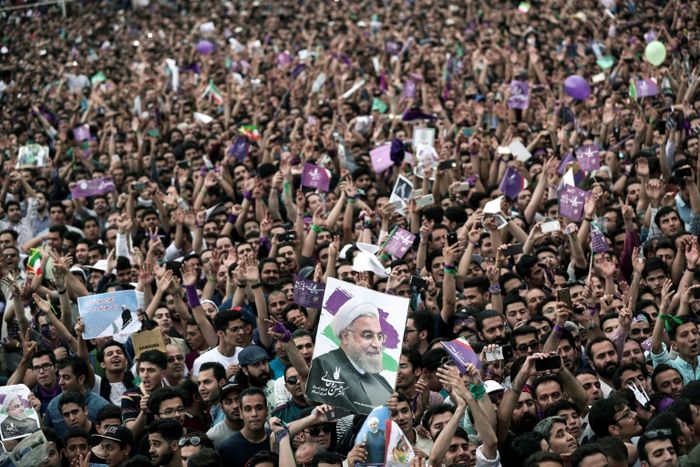 He fought back a tougher-than-expected competition by hardline challenger Raisi, who positioned himself as a defender of the poor and called for a much tougher line with the West.
"I congratulate the great victory of the Iranian nation in creating a huge and memorable epic in the continuation of the path of 'wisdom and hope'," tweeted Vice President Eshaq Jahangiri, referring to the government's slogan.
Vice President of the EU Commission Federica Mogherini also tweeted congratulations to Rouhani, praising Iranians who "took passionately part to political life of their country."
She said the EU stands ready to work with the re-elected president to advance bilateral engagement, regional peace, and to "meet expectations of all people in Iran."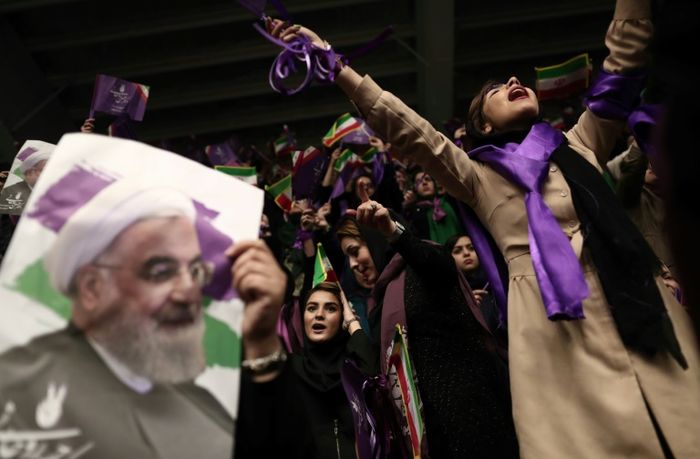 Rouhani's central achievement was a deal with six powers led by the United States that eased crippling economic sanctions in exchange for curbs to Iran's nuclear program.
He gained a reprieve this week when Washington agreed to continue waiving nuclear-related sanctions, keeping the deal on track for now.
But the economy remains the number one challenge.
Although Rouhani brought inflation down from around 40 percent when he took office in 2013, prices are still rising at nine percent a year.
Oil sales have rebounded since the nuclear deal took effect in January last year, but growth in the rest of the economy has been limited, leaving unemployment at 12.5 percent overall, and at almost 30 percent among young people.
(Staff with AFP)