Saudi Arabia and Israel holding talks to establish diplomatic ties: report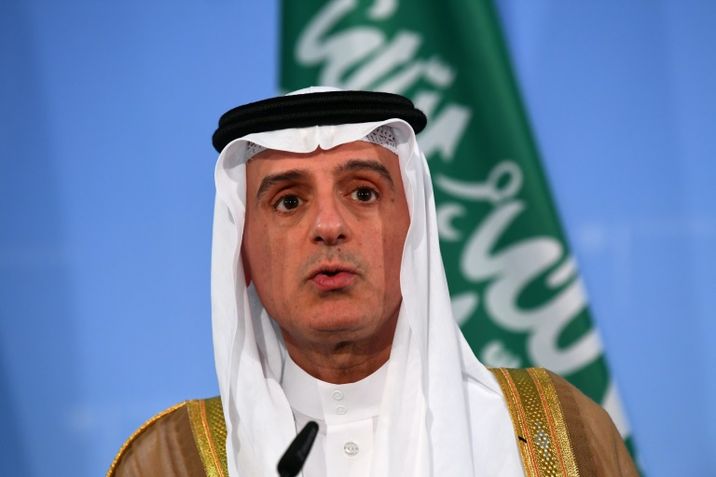 Saudi Arabian Foreign Minister Adel Al-Jubeir described Qatar as a 'brother state' during a visit to Germany
Ralf Hirschberger (dpa/AFP)
States would begin with small measures like allowing Israel to fly over Saudi airspace and opening trade
Saudi Arabia and Israel are holding talks to establish diplomatic ties, the Times reported on Saturday.
According to American and Arab sources, the countries will begin with small measures like allowing Israeli aircraft to fly over Saudi airspace and permitting Israeli businesses to operate in the Gulf state, the UK-based Times reported.
A public alliance between the two countries would be the first of its kind though Israel did have a trade office in Doha before it was closed in 2009, during the Gaza war. Saudi sources denied that the Gulf state is improving its ties with Israel, the report stated.
The talks come amid an ongoing diplomatic crisis between Qatar and the Arab Gulf states over accusations of terrorist funding.
While Israel and Saudi Arabia have no diplomatic ties, they are seen as sharing regional security interests particularly over Iran. Israel has long viewed the Islamic Republic as one of its main threats in the region, while Sunni Saudi Arabia considers the Shi'ite nation as a contender for dominance in the Middle East.
Last month, Arab Gulf states offered to normalize relations with Israel in exchange for a partial freeze on Jewish settlement construction in the West Bank, the Wall Street Journal reported.
According to the report, officials from Arab Gulf states told top American officials that they would allow overflight rights to Israel, establish direct telecommunications and lift restrictions on trade between the countries, in return for a promise from Israeli Prime Minister Benjamin Netanyahu that he would return to the negotiating table with Palestinian President Mahmoud Abbas.
Preconditions for returning to peace talks could include freezing Jewish settlement construction and opening up trade access to the Gaza Strip, according to the Wall Street Journal.
You need to be logged in in order to post comments. Sign up or log in
It's a good start. The two countries can create a powerful alliance and possibly foster stability and peace in the region.