Egypt to provide Gaza with emergency fuel supply to ease electricity crisis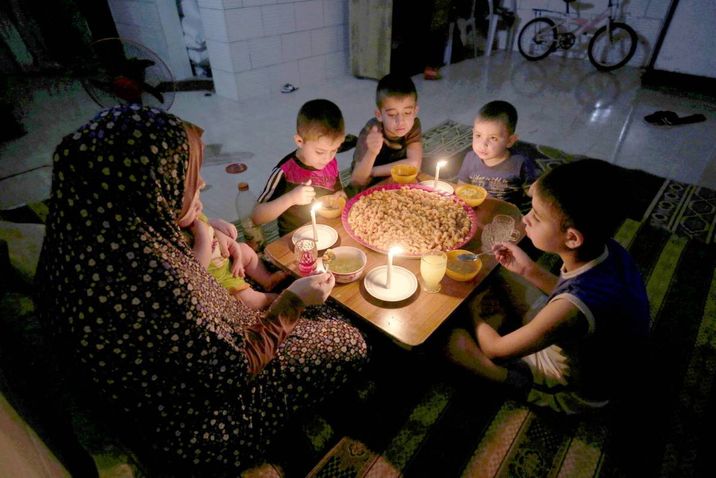 Une famille palestinienne dînant à la bougie dans le camp de réfugiés de Rafah, à Gaza.
Said KHATIB/AFP
Even if the power plant runs at full capacity, it will not be enough to meet all Gaza's electricity demands
Egypt will reportedly supply hundreds of tons of fuel to run the Gaza Strip's sole power station in an effort to ease an ongoing electricity crisis in the Palestinian enclave which threatens to aggravate an already dire humanitarian situation.
A report by the Safa news agency, affiliated with the Strip's de-facto rulers Hamas, on Tuesday cited an unnamed official as saying that Egypt would truck 500 tons of fuel per day across the Rafah border crossing in order to supply the power station.
Fuel trucks will be permitted to enter the Strip through Rafah even if it remains closed to other traffic, the official said. Both Israel and Egypt have maintained a blockade over the Gaza Strip since 2007, following Islamist Hamas' victory in elections.
Earlier this week, the London-based Arabic daily Asharq al-Awsat reported that Egypt had agreed to boost its supply of electricity to the Strip in exchange for Hamas acceding to several security demands including an end to Hamas weapons smuggling into the Sinai Peninsula and the release of 17 prisoners.
The Safa report did not specify how the cost of the fuel was being covered nor whether the fuel supply was contingent on Hamas meeting any Egyptian demands.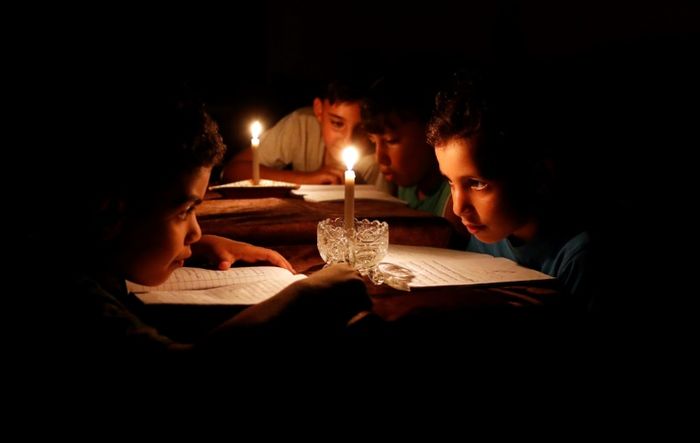 The power station is expected to resume operations by Wednesday. The single power plant will not be enough, however to meet the electricity demands of the entire Gaza Strip.
Israel slashed its electricity supply to the Strip by 40% last week, from 120 to just 112 megawatts per day, in response to a request made by the Palestinian Authority which is angry that Hamas refuses to foot the bill for the utility.
The move has left Gazans without electricity for all but two to four hours per day and has exacerbated existing sewage and water woes.
Israeli Prime Minister Benjamin Netanyahu has sought to downplay Israel's role in the crisis, however, calling it an "internal matter" between the rival Palestinian factions.
In April, the Palestinian Authority informed Israel that it will immediately cease paying for electricity supplies to the Gaza Strip. Israel supplies the coastal enclave with about 30% of its electricity at a cost of around 40 million shekels per month (around US$10 million), which it deducts from the taxes of the Palestinian Authority.
In the absence of funding from the Palestinian Authority, money will need to come from the international community or private donors.
Gaza's sole electricity plant frequently runs out of fuel for its generators and rations power supplies. Human rights organizations have warned that constant fuel shortages and insufficient infrastructure have brought about a humanitarian crisis for Palestinians in the Hamas-ruled territory.
See also:
UN peace envoy warns: humanitarian crisis in Gaza could spark a new war