Jordanian parliament honors three Temple Mount attackers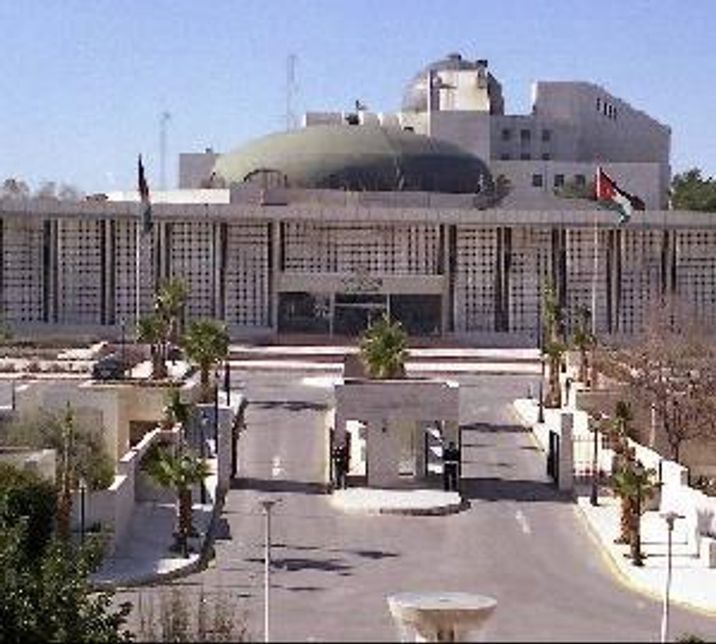 Jordan parliament
The Speaker said the terrorists' families 'deserve to receive glory and honor'
The Jordanian parliament on Sunday honored the three terrorists who killed two Druze-Israeli policemen on Friday, Sergeant Major General Haiel Stawi (30) and Lieutenant-Colonel Kamil Shanan (22), at Jerusalem's Temple Mount (known to Muslims as Haram al-Sharif).
"May the mercy of Allah be upon our martyrs who sowed and watered the pure land," said the parliament's Speaker Atef Tarawneh as lawmakers stood in prayer on behalf of the "martyrs," according to the Times of Israel.
"May Allah have mercy on our young people, members of the Jabarin family, whose family members deserve to receive glory and honor."
The three attackers, cousins from the northern Israel town of Umm al-Fahm, have been named as 29-year-old Muhammad Ahmed Muhammad Jabarin, and Muhammad Hamad Abdel Latif Jabarin and Muhammad Ahmed Mafdal Jabarin, both of whom were 19 years old.
"We will raise our heads through the sacrifice of the young Palestinians who are still fighting in the name of the nation," Tarawneh added.
The speaker also pointed to Israel's "occupation" over Islamic holy sites in Jerusalem along with its "oppression" and "tyranny" as a justification for "continued resistance" against Israel.
"Israel's persistence and the serious crimes that it is committing are the reasons for kindling the fire of revenge in the hearts of the generation who still inherit the hatred of the occupation," he continued
Tarawneh also commended Jordan's King Abdullah II for pressuring Israel to reopen the Temple Mount to Muslims during a conversation he had on Saturday night with Israeli Prime Minister Benjamin Netanyahu.