Jordanian soldier who shot dead three US troops sentenced to life in prison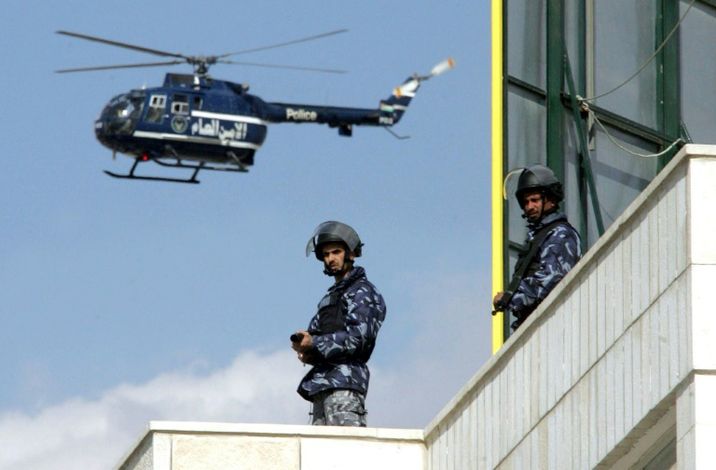 Jordanian security forces stand guard in Amman on February 10, 2006
Khalil Mazraawi (AFP/File)
Judge said the defendant 'had no relation to any terror groups or extremist groups'
A Jordanian soldier who shot to death three US service members outside an airbase earlier this year was sentenced to life in prison with hard labor on Monday.
A military court in Amman convicted the defendant, 39-year-old Maarik Al-Tawaiha, of premeditated murder, rejecting his "not guilty" plea and explanation that he opened fire on the US troops out of fear that the base was coming under attack.
It also demoted him from sergeant to second private and threw him out of military service.
The three US Special Forces soldiers were returning to the Prince Feisal Air Base in Al-Jafr where they were stationed on a training mission on November 4 when a Jordanian soldier opened fire on their vehicles at the gate.
Jordan initially said the Americans triggered the shooting by disobeying entry rules, but the claim was later withdrawn.
An American defense official described the incident as "green on blue", a military term for when friendly forces attack US personnel.
The charge sheet did not indicate that Al-Tawaiha had any ties to militant groups.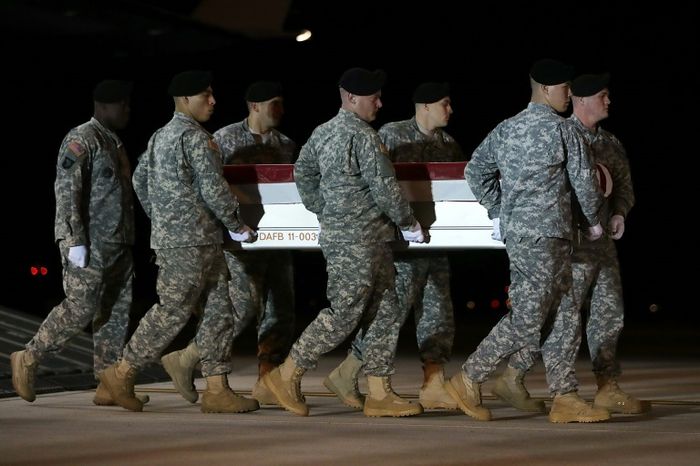 The judge who presided over the case, Judge Mohammed al-Afif, said during a hearing earlier this month that Al-Tawaiha "had no relation to any terror groups or extremist groups, and he did not have an extremist ideology."
The murders had been investigated by an FBI team amid fears that Jordan could try to cloud any possible conclusion that the gunman had been motivated by jihadist beliefs and avoid scrutiny of any problems with extremists amid its security forces.
Relatives of the slain troops, who were present for the sentencing, had criticized Jordan's handling of the case and argued that the maximum sentence of life in prison was not severe enough. They called instead for the death penalty.
Jordan, a key US ally in the Middle East, is a member of the US-led coalition fighting the Islamic State group in neighboring Syria and Iraq.
US forces have trained a small group of vetted Syrian rebels in Jordan, and American instructors have trained Iraqi and Palestinian security forces in Jordan as well over the past few years.
Tens of thousands of Iraqi, Yemeni and Libyan forces have also received training in Jordan.
In 2015, the United States said it would increase overall US assistance to Jordan from $660 million to $1 billion annually for the period to 2017.
The Al-Jafr incident came almost a year after a Jordanian policeman shot dead two US instructors, a South African and two Jordanians at a police training centre east of Amman, before being gunned down.