Trump likely to re-certify Iran's compliance with Obama-brokered nuclear deal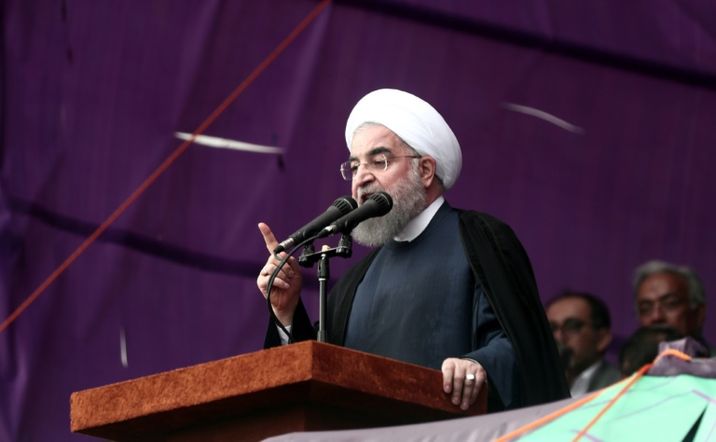 The decision not to renew sanctions on Iran's nuclear program may boost Iranian President Hassan Rouhani's re-election campaign
Behrouz MEHRI (AFP)
Leaked talking points from the Trump administration argue in support of leaving the deal in place
The Trump administration is likely to re-certify Iran's compliance with the nuclear weapons agreement, keeping a deal in place which the president has harshly criticized.
The White House issued tough talking points on Monday, obtained by Buzzfeed, which instruct its surrogates to defend the deal and promise to work with Congress to be tougher on Iran.
The talking points emphasize that the US Treasury Department could impose sanctions on seven Iranian government entities and five individuals, Buzzfeed reported, in an attempt to punish and deter Iran from its alleged "malign activities."
The document also labels the Persian state as "one of the most dangerous threats to US interests."
Those alleged threats include Iranian work on developing ballistic missiles, support for organizations classified as terrorist, support for the Syrian Bashar al-Assad regime during the bloody six year civil war, various cyber-attacks on the US, and general hostility towards Israel.
The talking points also cite the arbitrary arrests of Americans visiting Iran and they slam the previous Obama administration for focusing on signing a nuclear deal at the price of ignoring Iranian activities in the Middle East.
According to the nuclear deal, the president is required by Congress to certify Iran's compliance every three months, a deadline that falls on Monday.
As a presidential candidate, Trump was voracious in his denunciation of the deal. But after the inauguration, the president first certified Iran's compliance in April.
The Iran nuclear deal was brokered in 2015 between the United States, Iran and other world powers. The US agreed to remove economic sanctions in return for limiting Iran's nuclear enrichment stockpile.