Palestinian journalists, social media users face jail time in new Abbas decree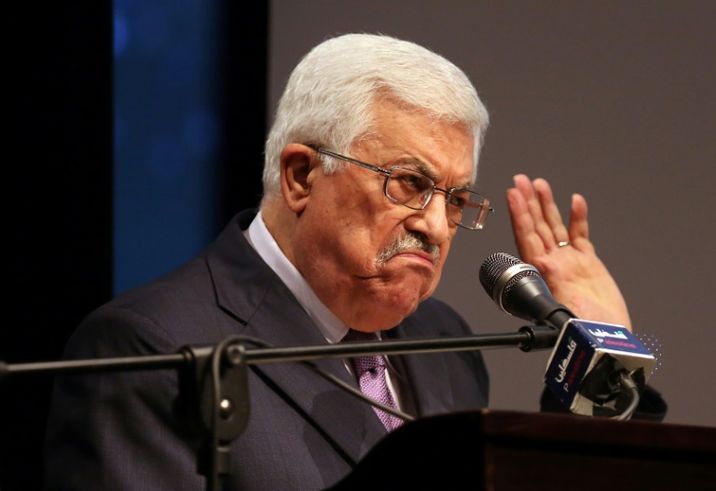 Le président palestinien Mahmoud Abbas, le 4 janvier 2015 à Ramallah
ABBAS MOMANI (AFP/Archives)
PA human rights commission says law 'a big setback to the freedoms in the West Bank'
Palestinian Authority (PA) President Mahmoud Abbas has quietly issued a vaguely worded decree that would allow his security forces to jail internet users for posts or articles considered detrimental to "national unity" or social cohesion, the Associated Press reported on Friday.
The order was reportedly implemented without any public discussion and comes as the PA continues to block news websites considered hostile to Abbas' ruling Fatah faction and even detain Palestinians for writing critical posts on Facebook.
The Palestinian Center for Development and Media Freedoms (Mada) said that the PA blocked 30 websites over the past month, AP reported.
Some contained extremist material linked to Islamic State, the NGO said, but others were aligned with Abbas' Abu Dhabi-based rival, Mohammed Dahlan.
AP reported that five journalists employed by news outlets linked to Fatah arch-foe Hamas, the Islamist group which controls Gaza, were charged this week with offences contained in the new law, and four more writers were questioned over social media posts.
Ammar Dweik, who heads the Palestinian Independent Commission for Human Rights, told the news agency that the law is "a big setback to the freedoms in the West Bank".
A PA prosecutor told AP that the newly minted law is designed to combat hacking and libel, not curtail freedom of expression.
"There is nothing about (restricting) freedom of expression in the new law," Ibrahim Hamodeh was quoted as saying. Officials from the President's office reportedly declined to comment. 
In June the PA detained a youth activist for several weeks over a Facebook post in which he criticized a senior government figure for saying that the Western Wall should remain under Israeli sovereignty.
During the same month, the PA Attorney General reportedly ordered that 11 mainly Gaza-based websites be blocked, including the popular Shehab news agency and Palestinian Information Center, eliciting sharp condemnation from the Palestinian journalists' unions.
Monitoring groups also accuse Israel of restricting press freedom in the West Bank.
Last year, Mada released a report saying that Israeli forces had arrested a number of Palestinian journalists and thrown them in administrative detention, raided newsrooms and prohibited a group of journalists from Gaza from travelling to the West Bank to cover the annual Fatah conference.
Palestinian journalists are also frequently injured by non-lethal Israeli fire while covering demonstrations in the West Bank.