Hezbollah leader threatens Israel's nuclear facility
The bellicose address marked the 11th anniversary of the Second Lebanon War
Hezbollah chief Hassan Nasrallah on Sunday issued a fresh barrage of threats against Israel, saying that he "hopes" the government relocates its nuclear facility in Dimona because it is in danger of being hit by the Iran-backed militia's missile arsenal.
In a typically bellicose address marking the 11th anniversary of the Second Lebanon War his organization fought with Israel in 2006, the Hezbollah Secretary-General said Israel has manipulated Donald Trump's White House into fighting the group on its behalf.
"Because the enemy [Israel] knows that a military war can not achieve its goal and eliminate the resistance, and that the price of victory will be expensive, and on the other hand, it can not keep silent about Hezbollah's buildup - so Israel is turning to other means," Ynet Nasrallah as saying.
"Israel is pinning its hopes on the Trump government and the pressure it will exert for this purpose - on the Lebanese people, on the Lebanese government, on the members and supporters of Hezbollah," Nasrallah reportedly told his audience in an unspecified location in Lebanon.
"I am telling the American administration that it can not, despite all its power, harm the strength of the resistance, its determination and the strengthening of its power in Lebanon," he continued.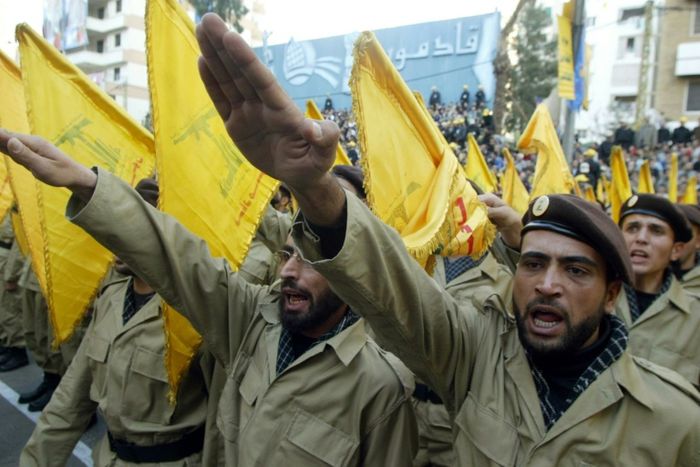 Last month when Lebanon's Prime Minister Saad Hariri met Trump in Washington DC, the US president raised eyebrows by congratulating the Lebanese leader for his country's role in the fight against Hezbollah, despite the Shiite group sitting in the cabinet.
Noting the Israeli government's deliberations over moving a giant ammonia plant in the northern city of Haifa over fears it could be hit by Hezbollah, Nasrallah said the same should be done in the case of the nuclear reactor in Dimona, a town in southern Israel.
"We hope that they will also examine the transfer of the nuclear reactor in Dimona because it is more dangerous and needs to be dealt with," Ynet quoted him as saying.
The Secretary-General, whose Shiite militia is closely aligned with Iran and the Syrian dictator Bashar Al-Assad, also poked fun at a recent Israeli complaint to the United Nations about an environmental organization it claimed was a front for spying operations.
"He who was never scared is now afraid when a tree is planted in a village or a man goes for a walk near the border," Nasrallah said, according to Beirut's Daily Star newspaper.
Israel's military believes Hezbollah has between 100,000 and 120,000 short- and medium-range missiles and rockets, as well as several hundred long-range missiles, with the medium-range missiles capable of reaching Tel Aviv.
Israeli officials have strongly hinted that the country's air force has been behind a string of air strikes against weapons convoys and stockpiles in Syria, that Israeli intelligence reportedly believed destined for Lebanon.
Read more: Analysis - the secret war against Nasrallah's precision-guided missiles
Read more: Hezbollah chief says Israel fearful that next war will be fought on its turf
Read more: Hezbollah claims to have found Israeli spying device