Iranian General speaks against US inspections of Iran's military sites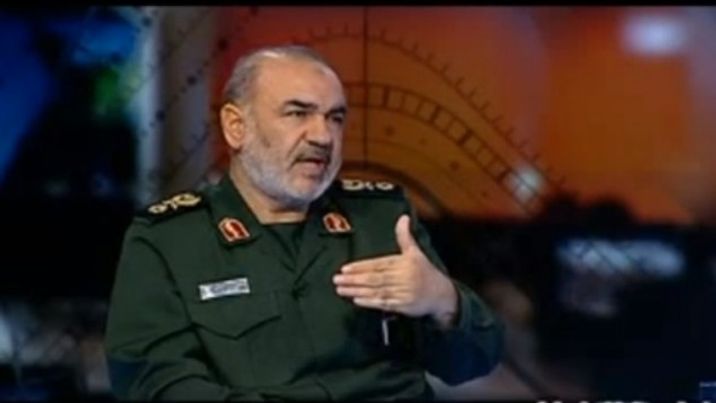 Hossein Salami
Screen grab
'If (the Americans) want to visit a base, they should go to the the military sites in the US.'
Lieutenant Commander of Iran's Islamic Revolution Guards Corps (IRGC), Brigadier General Hossein Salami stressed Tehran's vehement opposition to the United States inspecting its military sites, during an interview with state-run television on Saturday night.
"Both the great Iranian nation and the US and the world should know that if there is only one demand in the whole world which will be rejected and if there is only one wish that will be taken to the grave, it is the Americans' demand to visit our military centers," General Salami had said, as reported by the Iranian Fars news agency.
Salami suggested that "if (the Americans) want to visit a base, they should go to the the military sites in the US."  
"The Americans should not allow themselves at all to speak about Iran," he added.
Sunday's report by Fars news agency also noted that Aerospace Force Brigadier General, Amir Ali Hajizadeh made similar remarks last week regarding visits to Iranian military sites by officials from the US and other western countries.
"We will not give them such a permission," General Hajizadeh had said last Monday.
General Salami's remarks were made against the backdrop of US President Donald Trump's assertion this past week that Iran was failing to abide by the spirit of the nuclear deal it reached with the  P5 +1 powers (US, UK, France, Russia, China and Germany) in 2015. Nevertheless, the Trump administration certified last month that Iran was complying with the delineated terms of the agreement.