Iran army chief says Israel will not exist in 25 years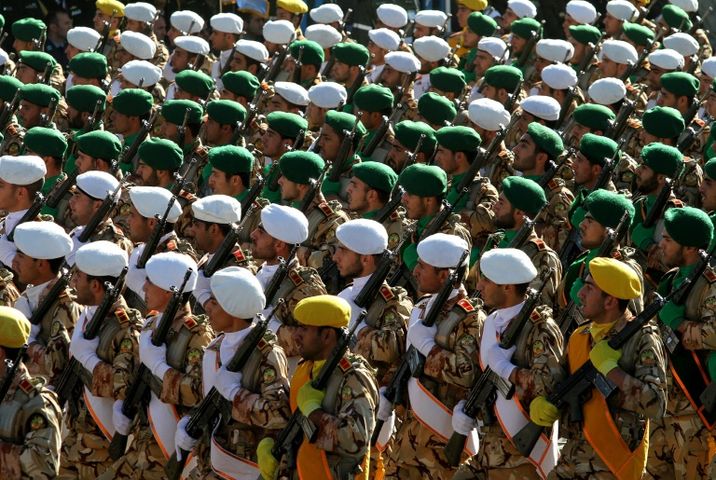 Iranian soldiers march during a parade marking the country's Army Day on April 18, 2017 in Tehran
ATTA KENARE (AFP/File)
Authorities unveiled in June a large panel in central Tehran counting down the days until Israel's destruction
In a grave warning, Iran's new army chief Abdolrahim Mousavi vowed on Thursday that the Jewish state would not exist in 25 years.
Speaking at a cultural event, Mousavi also warned that if any other country went to war with Iran, it would be Iran that would decides how the war would end, according to Iran's Tasnim news agency.
The threat comes as Israel embarks on a campaign to convince world powers to prevent Iran developing a permanent military presence in Syria, and after unleashing its own threat to "do something" if the Islamic Republic erects military bases in the war-torn country. 
Tasnim reported on Friday that Mousavi, who was appointed as the new commander for the Iranian army last week, said that the world has realized it is "impossible" to attempt military engagement against the Islamic Republic. 
In a speech at a cultural event in the city of Qom, Mousavi reportedly said that "acts of devotion by martyrs like Mohsen Hojaji would prevent the Tel Aviv regime from witnessing the next 25 years." 
According to the report, Mousavi "described Iran as a symbol of resistance against the global hegemony, saying the world has now realized that it is impossible to try military engagement with Iran."
Iran's Supreme Leader Ayatollah Ali Khamenei made a prediction in a speech two years ago that Israel would cease to exist within in the next 25 years.
In June, authorities unveiled a large countdown panel at Palestine Square in central Tehran that counts down the number of "days left before the destruction of Israel."
The figure of 8,411 days -- or just over 23 years -- on the panel is based on Khamenei's 2015 speech.
Israel has long been warning the international community that its arch-foe Iran poses the most serious threat to the region.
Read more: Defense Minister Liberman: We won't allow Iran to 'create new reality' in Syria